We love all the work that we're lucky enough to do, but our true passion is in working with non-profit organizations. Whenever we have the opportunity to work with a non-profit, we feel a special sense of joy and excitement that only comes from supporting people who dedicate their lives to supporting others. So, when Veteran Companion Animal Services (VCAS) reached out to us with their photo and video needs, we knew right away this was a project we needed to take. We were immediately touched by VCAS, their mission, and this project.
VCAS is a Columbus-based non-profit that works to connect military veterans with service animals. Their ultimate goal is to enrich the lives of veterans, military families, and dogs through the many benefits of the human-animal bond. They recognize and honor the many sacrifices made by American veterans and military families and dedicate their work to serving them.
The work they do is so invaluable. Saving animals, saving veterans, focusing on happiness, well-being, mental health, and animal rights. It's all so necessary and important, and a cause we support 100%.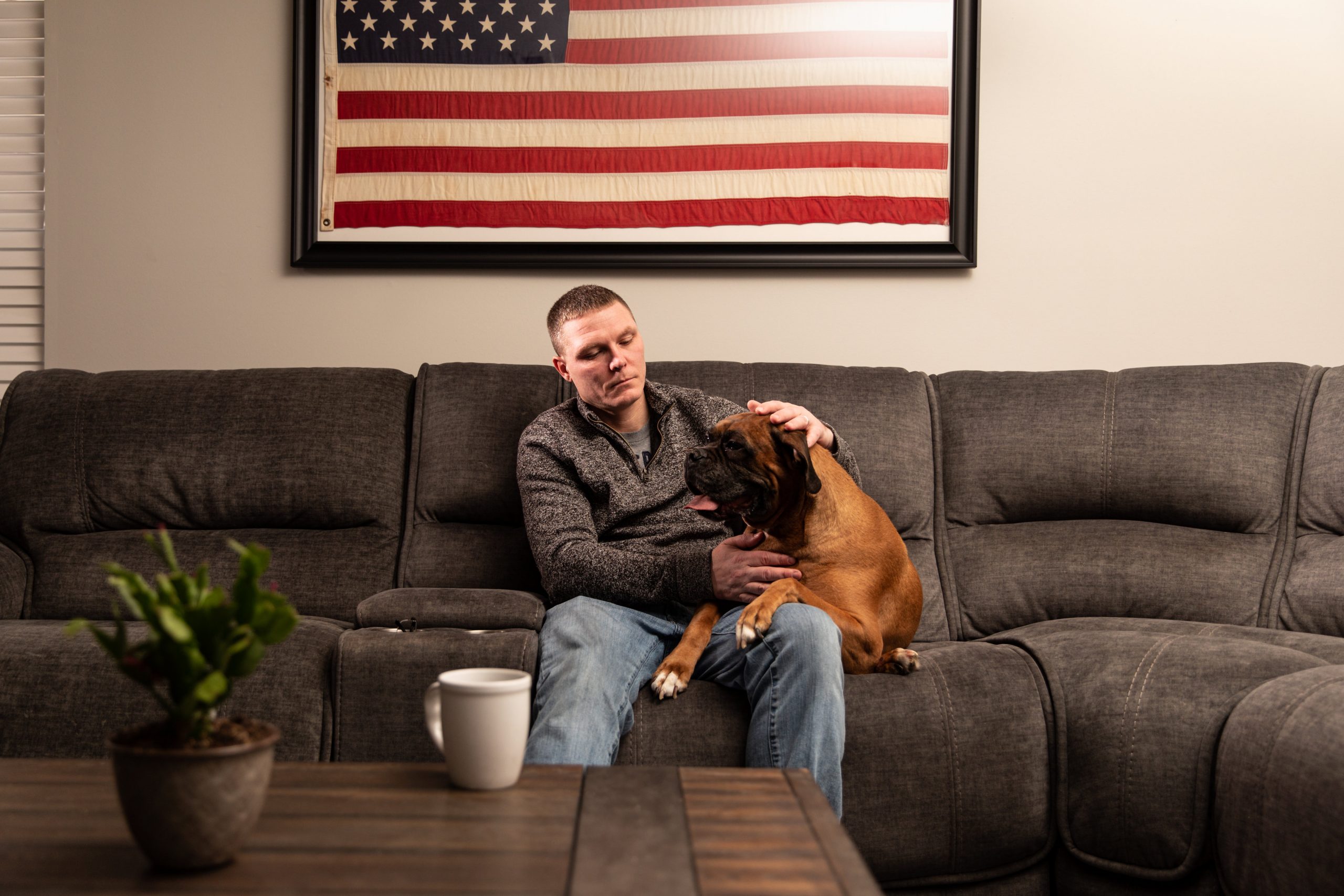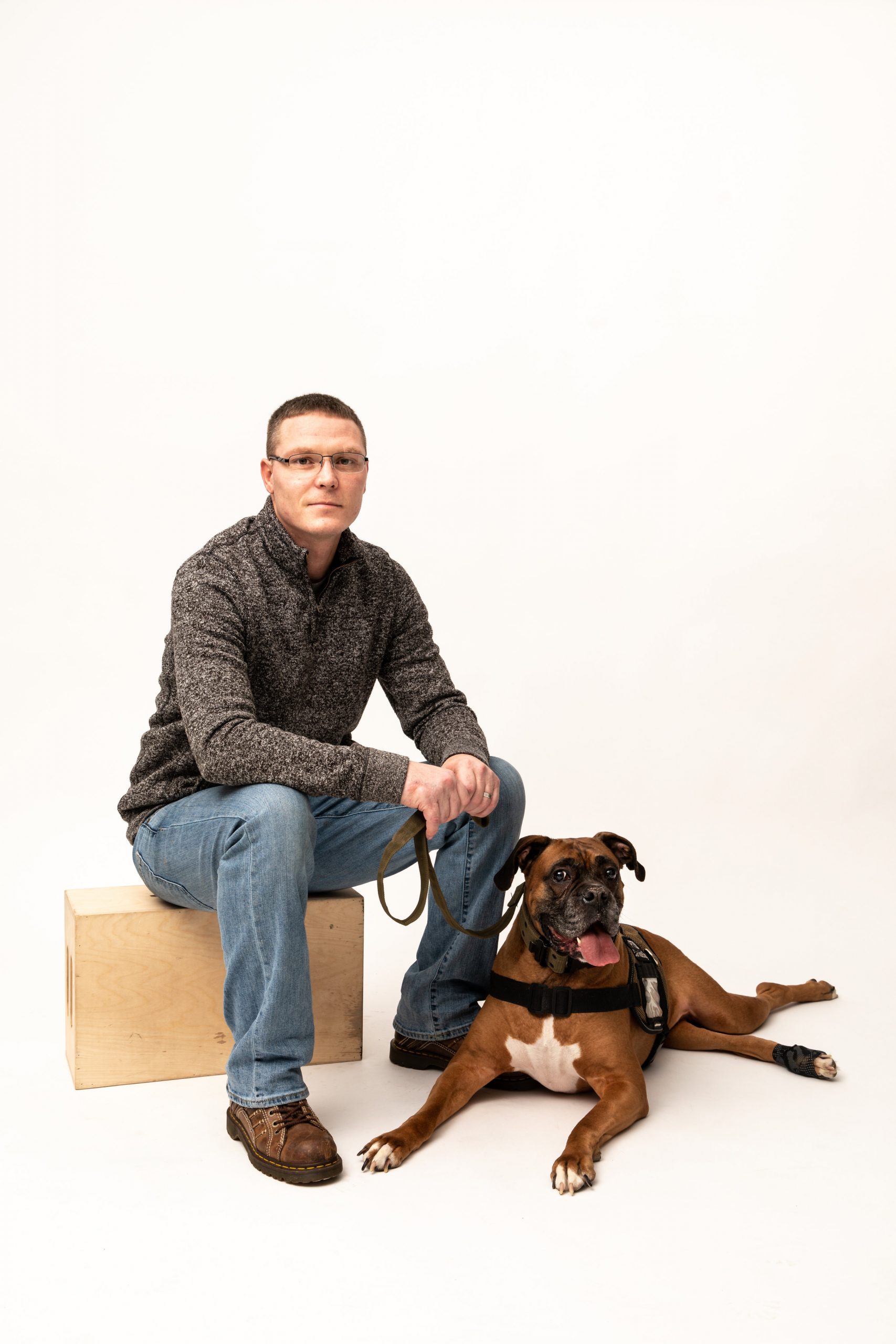 So, together, we created the I'm With Abe campaign. The goal of this campaign was to raise awareness of the legacy of Abraham Lincoln, the 4-year-old brown boxer who saved the life of Jason Manely, a retired Army Veteran, and to give donors, volunteers, and supporters the opportunity to be a part of creating even more financial support for the non-profit through monthly donations. Our work with the campaign involved creative direction, film and photo production, graphic design, copywriting, and web design.
#IMWITHABE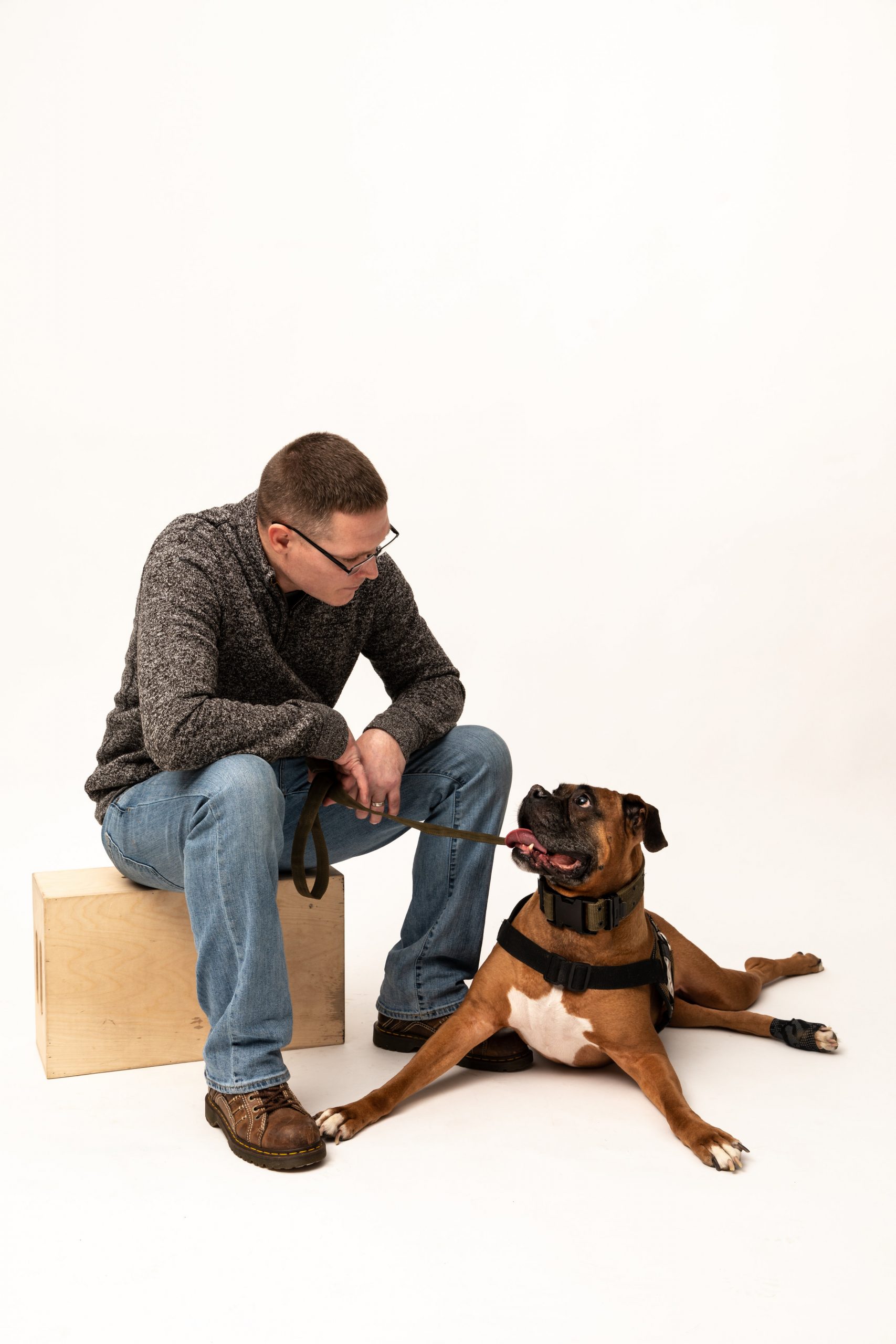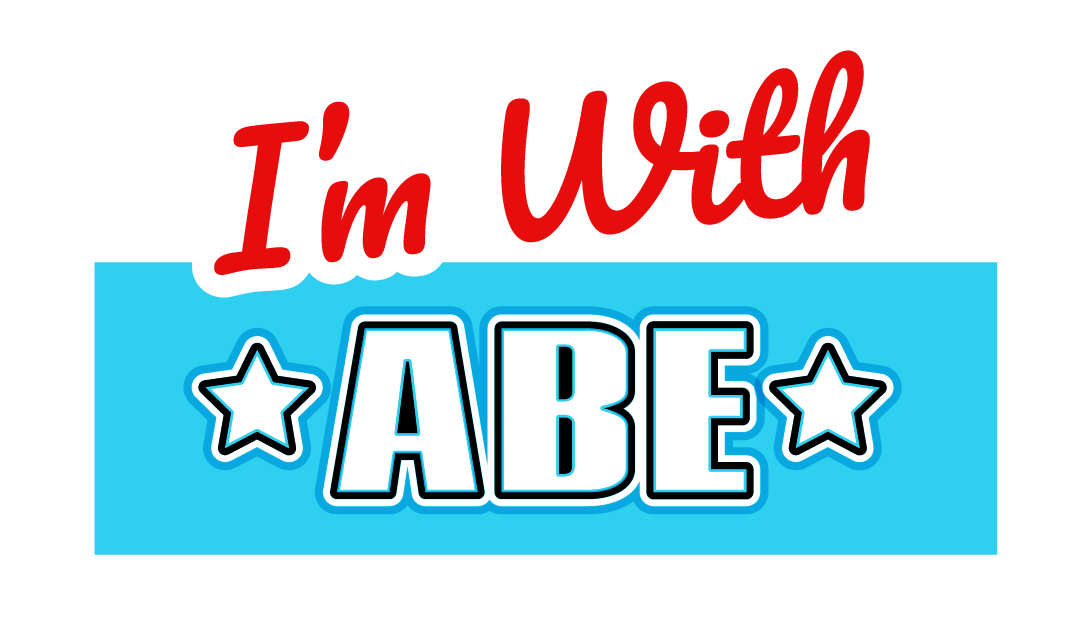 Jason and Abe's story is incredible. As do many veterans, Jason, the president of VCAS, experienced severe mental and emotional challenges as a result of PTSD after serving in the Army. Looking for relief, Jason went to the shelter to rescue a dog that could be his companion. There he met Abraham Lincoln (Abe), a 1-year old boxer who ran straight for Jason when he walked through the doors. Their bond was immediate and Jason knew Abe was the one for him.
Abe and Jason were inseparable over the next several years. Abe supported Jason when he struggled with PTSD and mental health. And, Jason supported Abe throughout his battle with degenerative myelopathy, a spinal cord disease that led to the loss of Abe's ability to use his hind legs. After this diagnosis, Jason dedicated his time to making sure Abe's remaining time was spent comfortable, healthy, and happy. And, that's exactly what he did.
We're so honored to have met Abe, supported Jason in sharing this story, and become a life-long creative partner of Veteran Companion Animal Services. This truly is where our heart's work lies.