The Top Steak House is commonly known as one of the best and oldest steakhouses in Columbus. Opened in 1955, it hasn't lost its old world charm in its 65 years of business. Stepping inside The Top is like stepping into the days of ol'. The lights are low, giving the vintage-designed interior an almost otherworldly feel. There is always a fire roaring in the corner, complementing the scattered table-top candles perfectly. You'll often find the large piano bar full of people sipping gin martinis while swaying to live piano music.
It really is a blast from the past…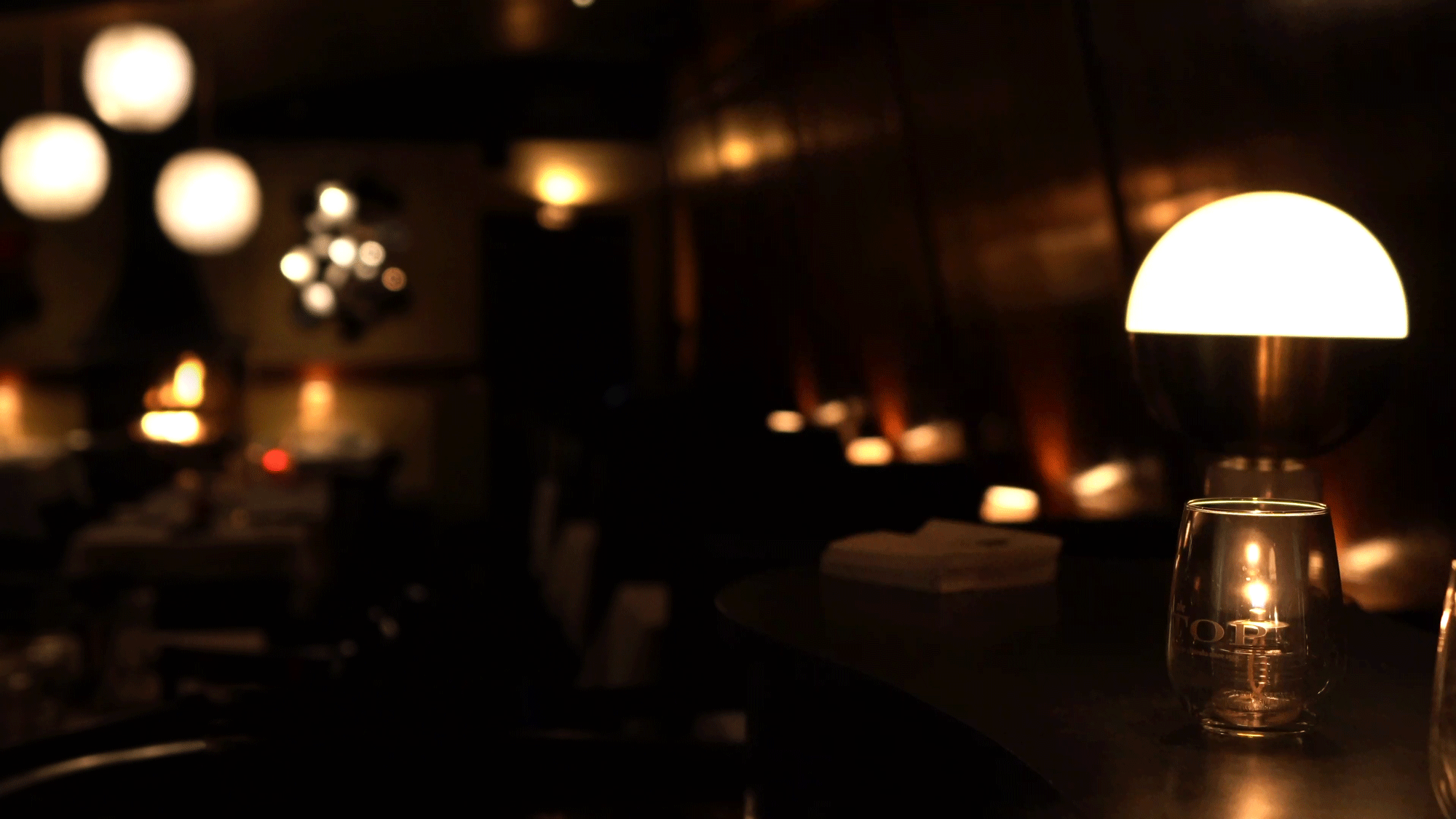 This is one of the reasons we were so excited when The Top expressed interest in working with us. Given their mission to preserve special memories and their dedication to Columbus, we knew that our priorities, goals, and visions were aligned and that we were the right fit to produce these marketing videos.
Their ultimate goals with these marketing materials were to capture the vintage style of the restaurant, showcase their love for Columbus, focus on a new generation of patrons, and highlight their ability to serve all people from all backgrounds for all occasions. So, we spent much of 2019 working alongside the owner and staff of The Top Steak House to create a series of concepts to meet these goals. In the end, we all agreed on a singular theme: showcase a young, professional, identifiable character enjoying multiple events at The Top.
Our production team of approximately 20 people worked diligently to capture the vibe of the steakhouse used as a place for family gatherings, business meetings, celebrations with friends, and even romantic dates. We featured signature drinks, appetizers, and meals. We showcased typical environments and staff members. And, we included The Top's marketing team throughout it all. They participated from beginning to end, contributing to concept development, shot lists, the production itself, and the final editing process. It truly was a collaborative creative effort. In the end, we created a 30-second TV spot, a 90-second marketing video, and a series of cinemagraphs (GIFs).
We want to thank The Top Steak House for placing their trust in us. Creating these marketing videos and commercials for them was a highlight of our 2019 season! Watch the full-length video below!