This blog post is for all the photo nerds, or maybe just those really interested in doctors and the headshots they have taken.
A few weeks ago we had the honor of taking some headshots for Dr. David Sypert of Riverside Hospital. He had just accepted a position and the powers that be wanted him to get some professional headshots. Studies show that doctors with better headshots have a superior bedside manner and their patients are far more comfortable with them. I don't actually know if that's true, but it sounds good doesn't it?
The company we were shooting this for wanted a variety of shots that placed the doctor in his environment and were to be used to announce his new position. We arrived about 20 minutes early to scout the area and begin setting up lights. We brought a crew of three to make things easier and ironically, make us less conspicuous in the halls of the hospital. Trust me, you stand out far more when you're struggling by yourself to get a giant softbox up on an strobe you raised too prematurely.
We decided on three locations, all within 10 feet of the previous location. This made our setups much quicker and less obtrusive to the hospital staff and patients. Every setup used only one strobe light. This made it easier on us and the doctor, who is important and really doesn't have time for our shenanigans. We could get away with one light in every setup because it was a bright, sunny day and we used window light to backlight some of the shots, giving us an even second light.
The first setup went for a relaxed, but  authoritative look. The light coming in from his left gave us a nice ambient light that danced off the glass corridor, as well as the ambient from the floor lights. We had to move a few glass doors to keep glare away, but that was quick and easy. For a keylight, we used a gridded beauty dish to get a quick fall off of the light.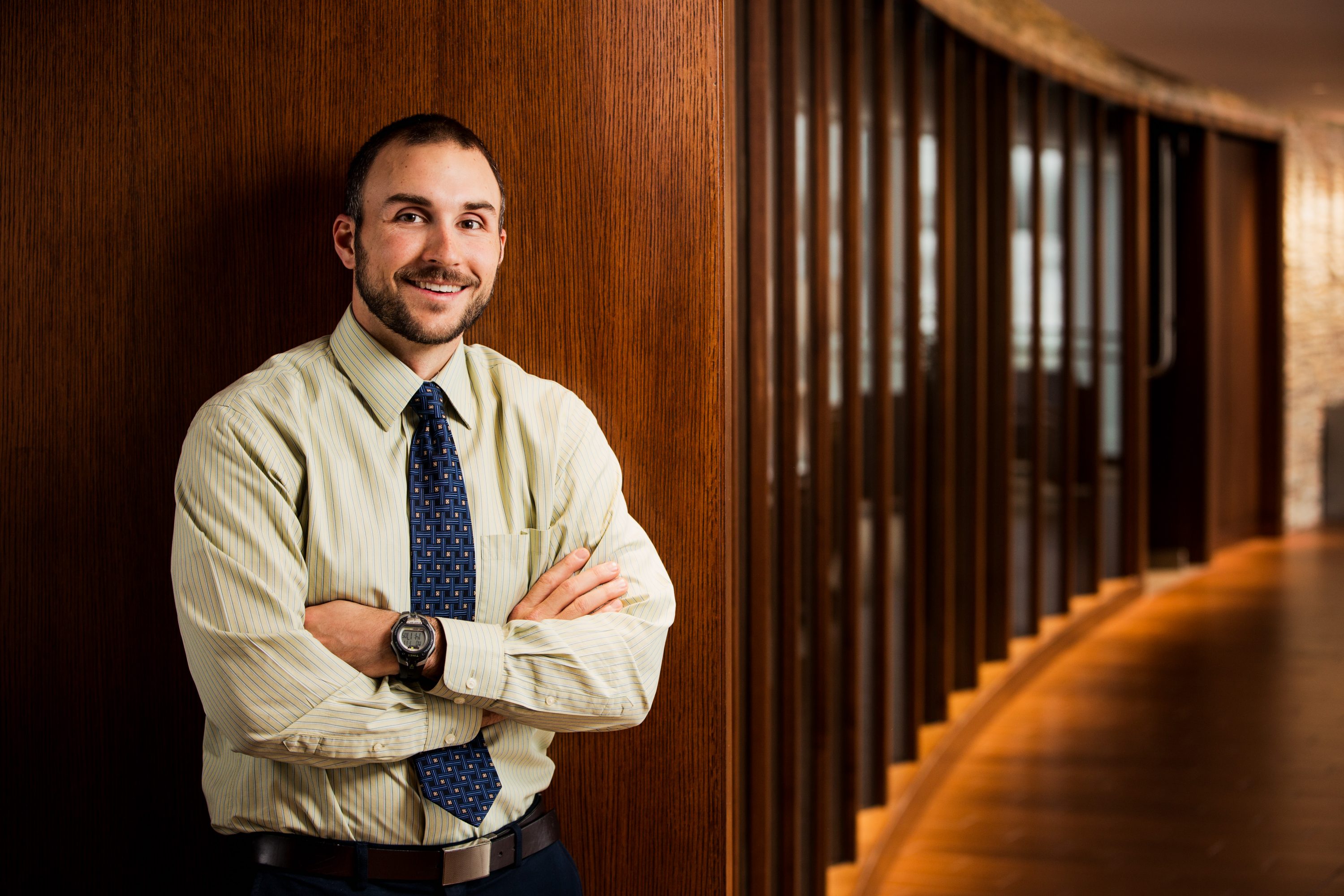 For number two, we put Dr. Sypert at the top of a brightly lit staircase and had him lean into his comfort stance. Mother nature showered her light pretty much everywhere and we only had to pop a small amount of light in with the beauty dish.
For the third and final setup we went for something a little darker. Really this shot was for me. I had seen these booths by the coffee shop and they seemed like a place you'd hold a very serious mob boss meeting. So that's what we did. And after that we had Dr. Sypert sit in and get comfortable. We boomed that beauty dish out over his head and just slightly in front of him. It gave him the look of ice in his veins and the kind of doctor you'd want saving your life. Mission accomplished.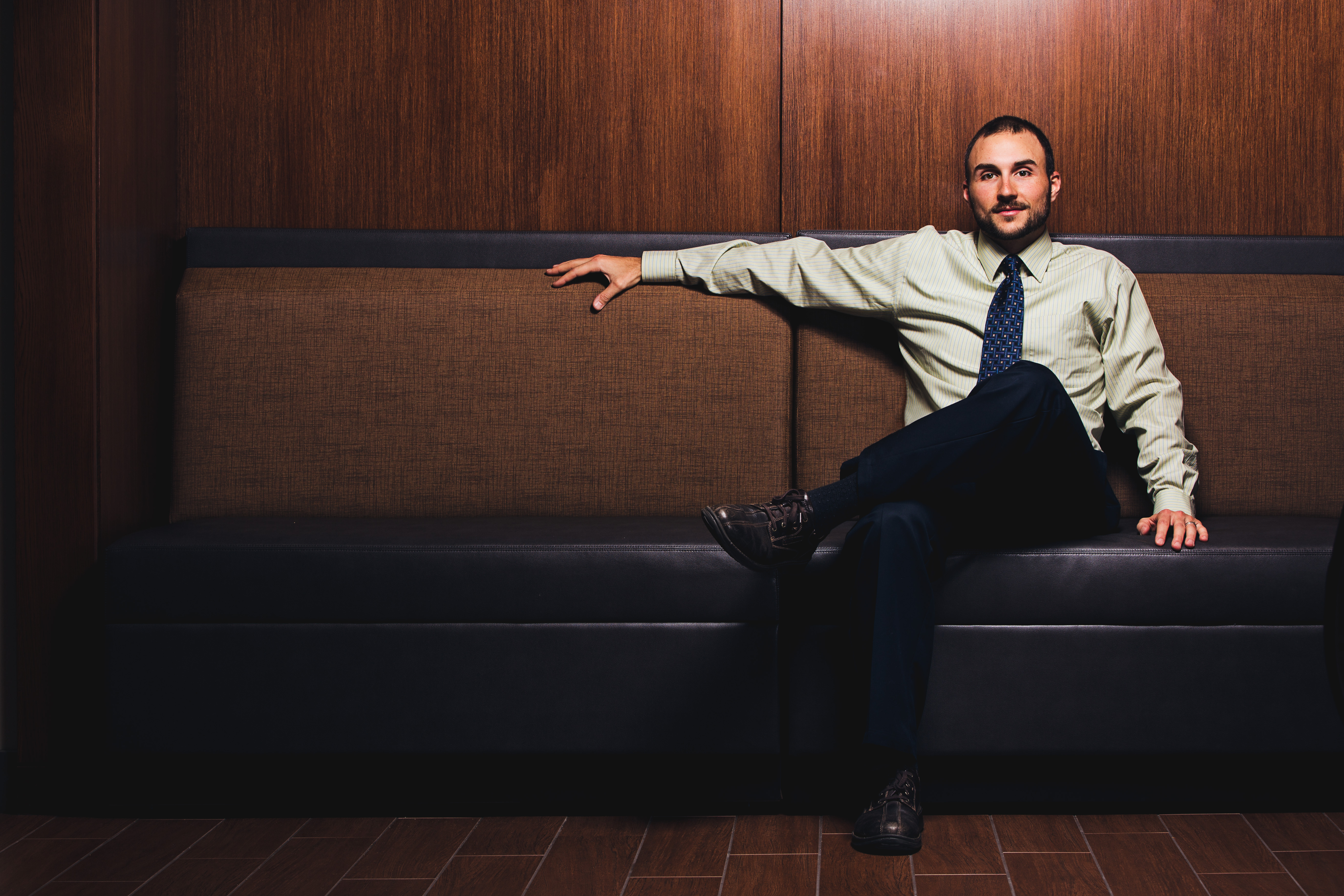 And that was that. We let the doctor get back to the business of saving lives and we got back to the business of chasing around pretty light like children with short attention spans.
So what do you think? Do you have a favorite? Do you want to chase light too?