What happens when a photographer, a model, a fashion designer, and a hair/makeup artist combine forces to release creative energy?
Magic, of course!
Sometimes, we creatives can find ourselves in a rut.  A creative rut caused by shooting/designing/modeling/styling the same thing over and over (and over) again.  While we all love our jobs and feel so lucky we get to do THIS for a living, it's necessary to sometimes divert to something different in order to refresh, rejuvenate, and reinspire.  Finding new sources of inspiration is not only important for our mental health, but also for our "normal" photography work.  We can only grow our creative brain in our regular fields if we continue to feed the inner creative weirdos in each of us.
Teaming up with model Rachel Lauren, fashion designer Christy Stiteler, and hair/makeup artist Joy Macke is basically a dream come true for any photographer looking for some creative release.  Each of these women are leaders in their respective fields, kicking ass AND taking names.  Probably because they don't just show up and work.  They talk beforehand, sharing ideas and concepts, planning accessories/designs/looks, resulting in a collaborative look and shoot.  It was such an honor and pleasure to work with each of these ladies, and even more so, to laugh, gossip, and play with them.
Our first look was inspired by Rachel's love for vintage fashion.  Her all white wardrobe combined with that super fresh wig and Joy's colorful eyebrow designs were the perfect combination to make this vintage dream look come true.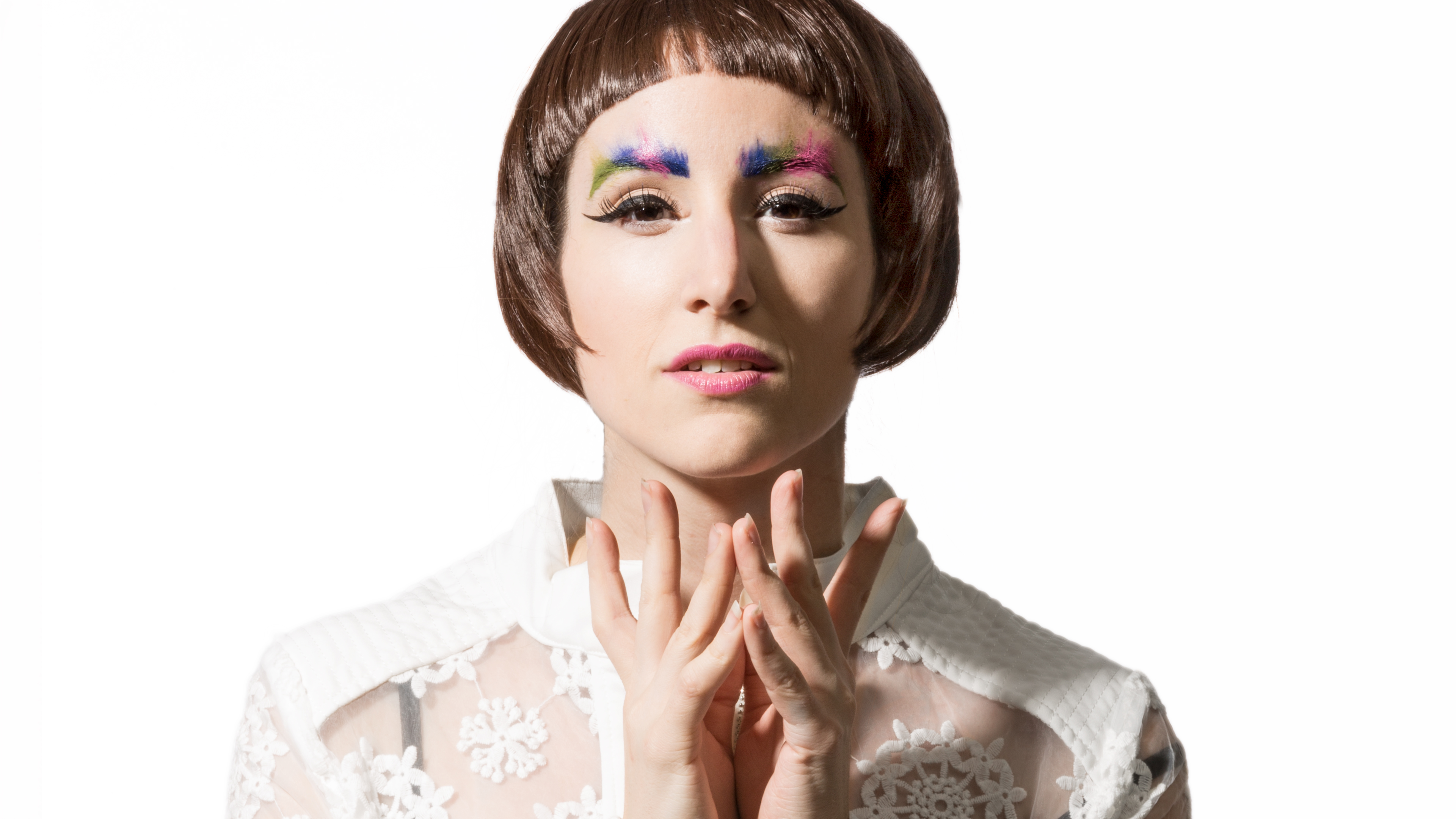 Our second look was more fashion inspired.  The dress was designed and handsewn by Christy.  Joy created a unique makeup look to compliment the angles of the dress.  Toward the end, we added in a killer jeweled helmet designed by Rachel herself.  Another combination that created a perfect storm.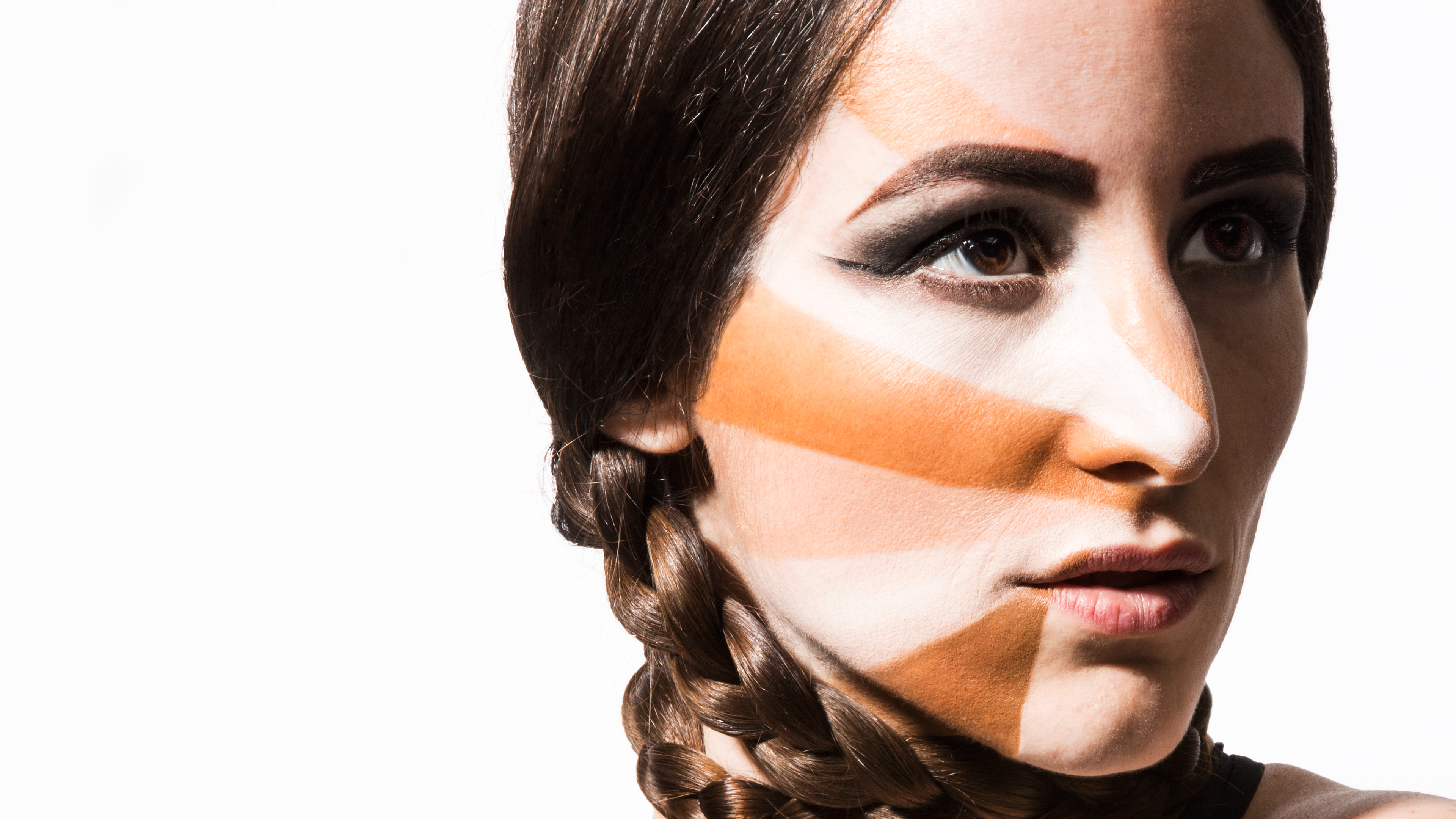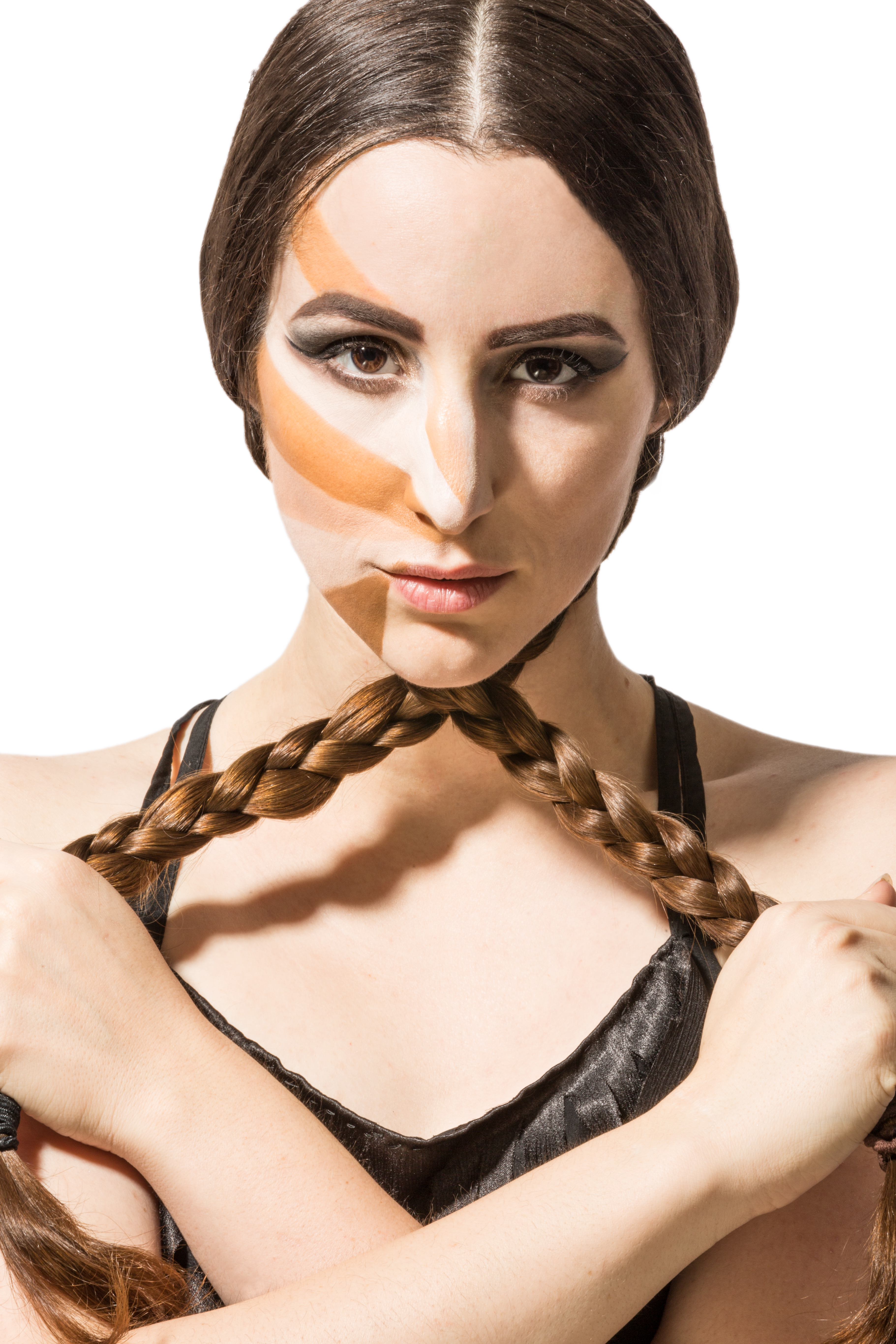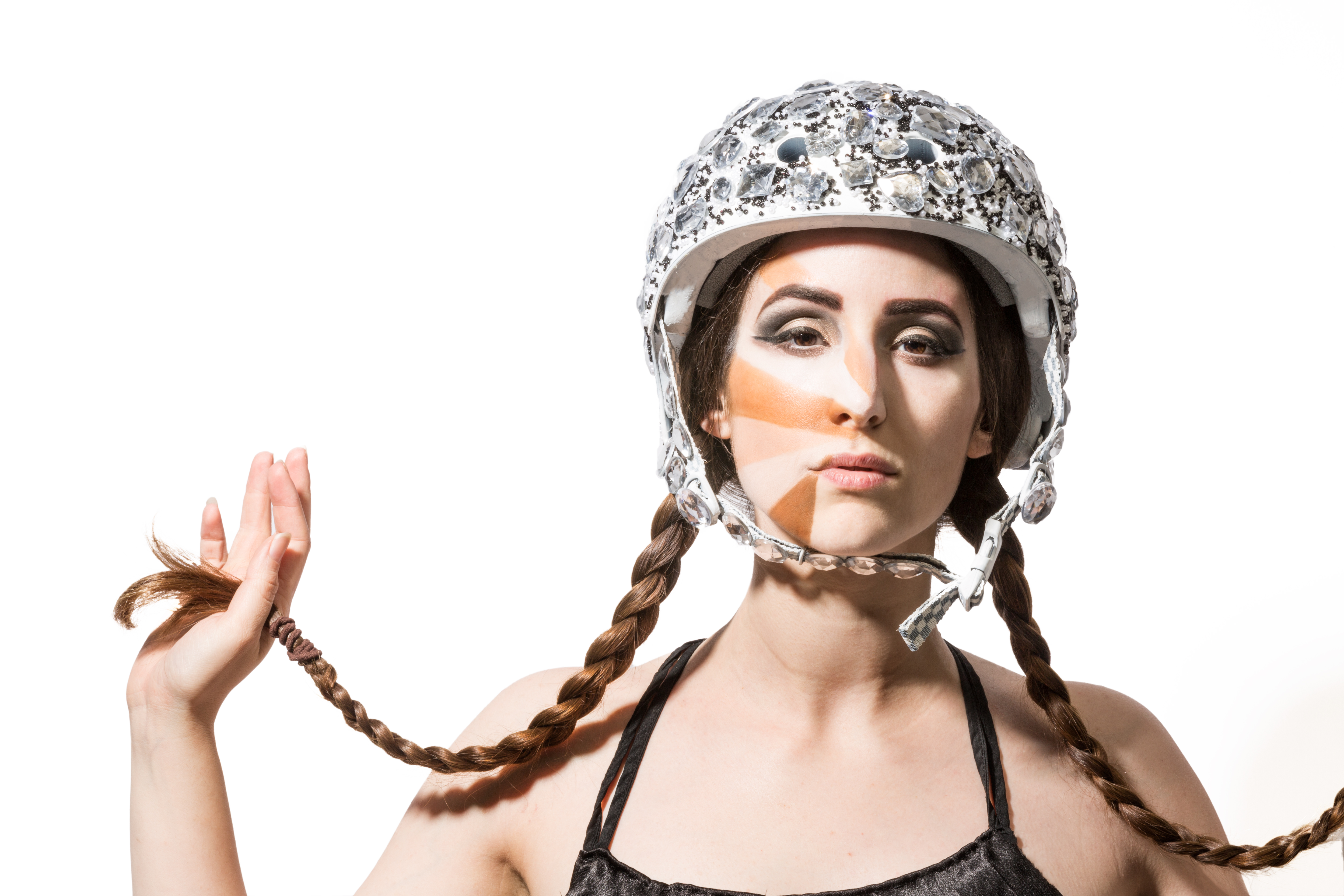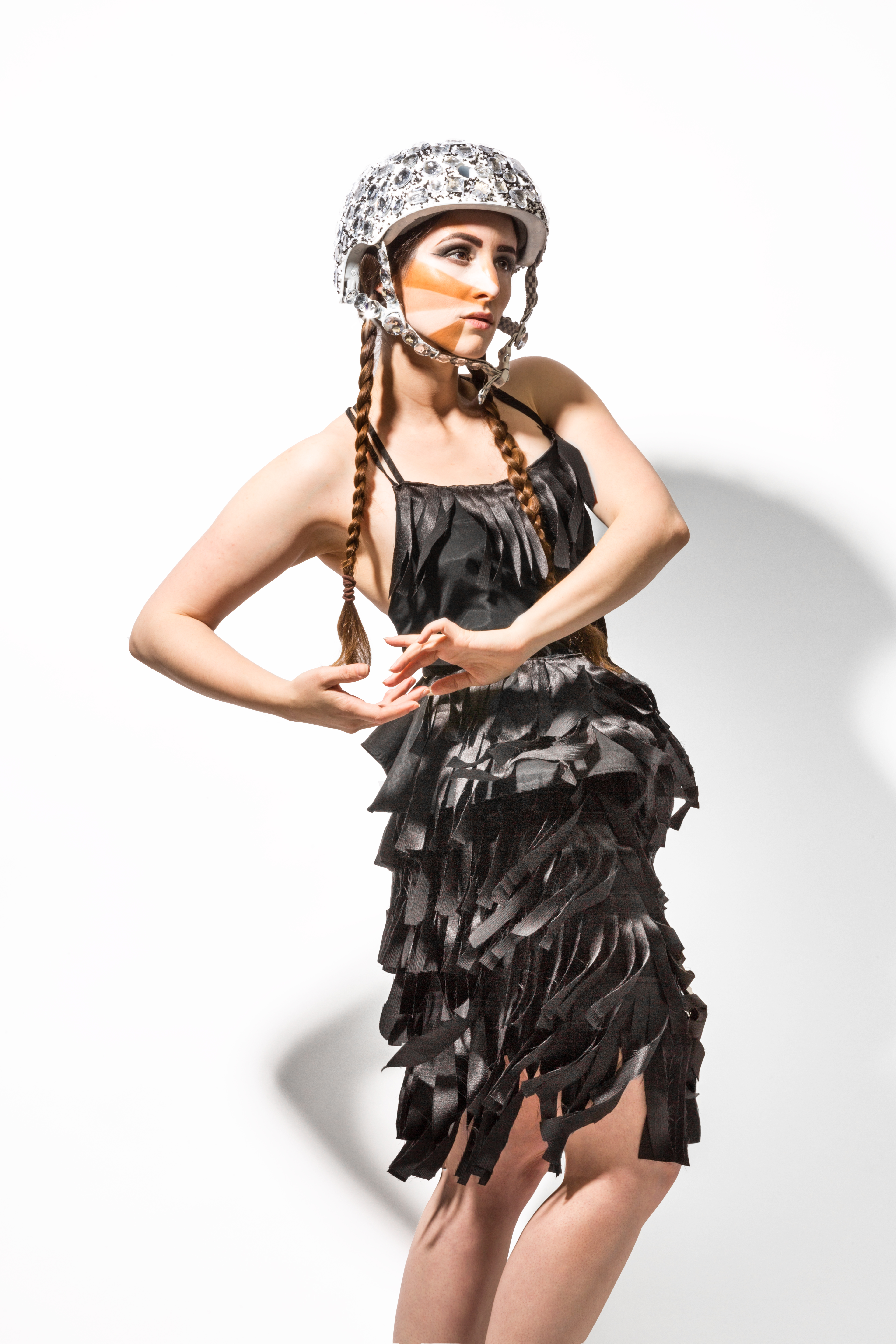 Thanks, ladies, for collaborating with me on this project!  Now, let's start planning the next one 😉
Photographer – Erica Kay, UA Creative Photography
Model – Rachel Lauren
Hair & Makeup Artist – Joy Macke, State of Face
Wardrobe Stylist – Christy Stiteler, UA Creative Photography
Lighting Technician – Ua Chamberlain, UA Creative Photography
Retoucher – Dustin Bennett, UA Creative Photography
Assistants – Katie Hurier & Gracie Becker, UA Creative Photography