You all know the tale. Little Red Riding Hood loves her grandma, too naive to know a wolf in grandma's clothing. C'mon Red, you're better than that.
Anyway, I'm regularly told by strangers that my Siberian Husky, Riddick, looks like a wolf. He is slightly taller with less hair bulk than a lot of huskies, so I suppose it makes sense. He also has a tendency to lower his tail and sink his head into his shoulders, a move we like to call "gargoyling." So when a Little Red Riding Hood styled shoot came about, I knew I'd be able to provide a very realistic prop.
Our Red came in the form of a blonde, Madison. Madison is a sophomore at NKU where she is involved in the theater program. Up until recently she also worked for a company that provided Disney character impersonators (mostly princesses) for birthday parties and other events. With all of that acting experience, I knew this session would be a breeze. I had shot Madison's senior pictures and even then, she had been a natural in front of the camera. She had taken direction easily, the very little I did have to direct her. This was perfect for Red Riding Hood because her co-star could potentially not be so cooperative.
We ended up shooting this session on my own family's land. It had a lot of potential locations and I knew Riddick had sniffed every inch of it. The latter was important, because any unsniffed land would have left us with a wolf that couldn't keep his face out of the ground.
This shoot was a blast, as cinema styled sessions tend to be. A theme behind a session always makes it more interesting because we have to work within a certain realm. Everything went as smoothly as it can when carrying big lightstands through overgrown brush. Really, our biggest problem was getting the "wolf" to run after Red Riding Hood and look menacing. He always looked too happy and plucky, not quite matching the fear on Red's face. We gave up on that storyline and decided she had tamed the wolf and he was now her guard wolf. Problem solved. Until the wolf got tired and looked more like a big baby than a fierce guardian…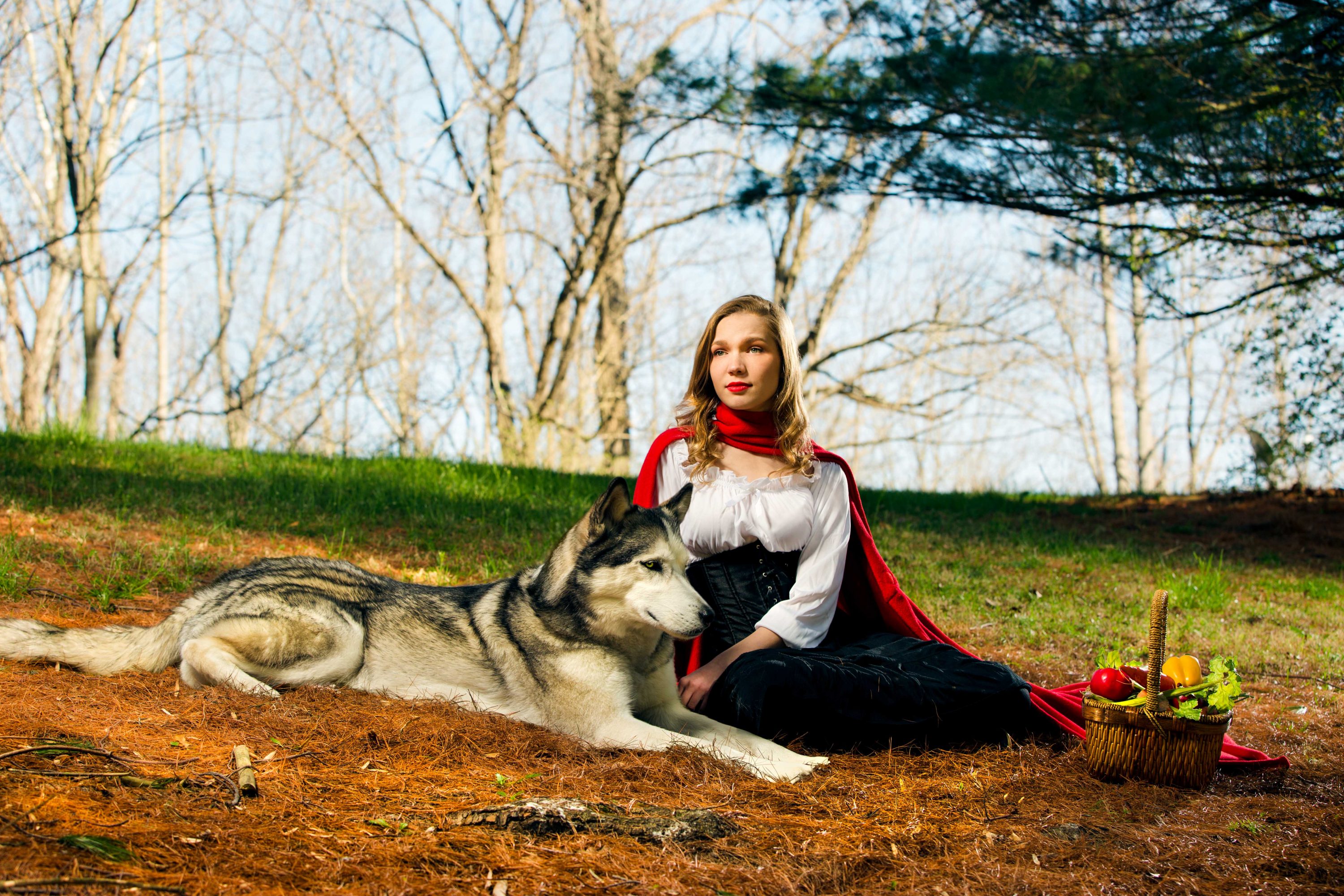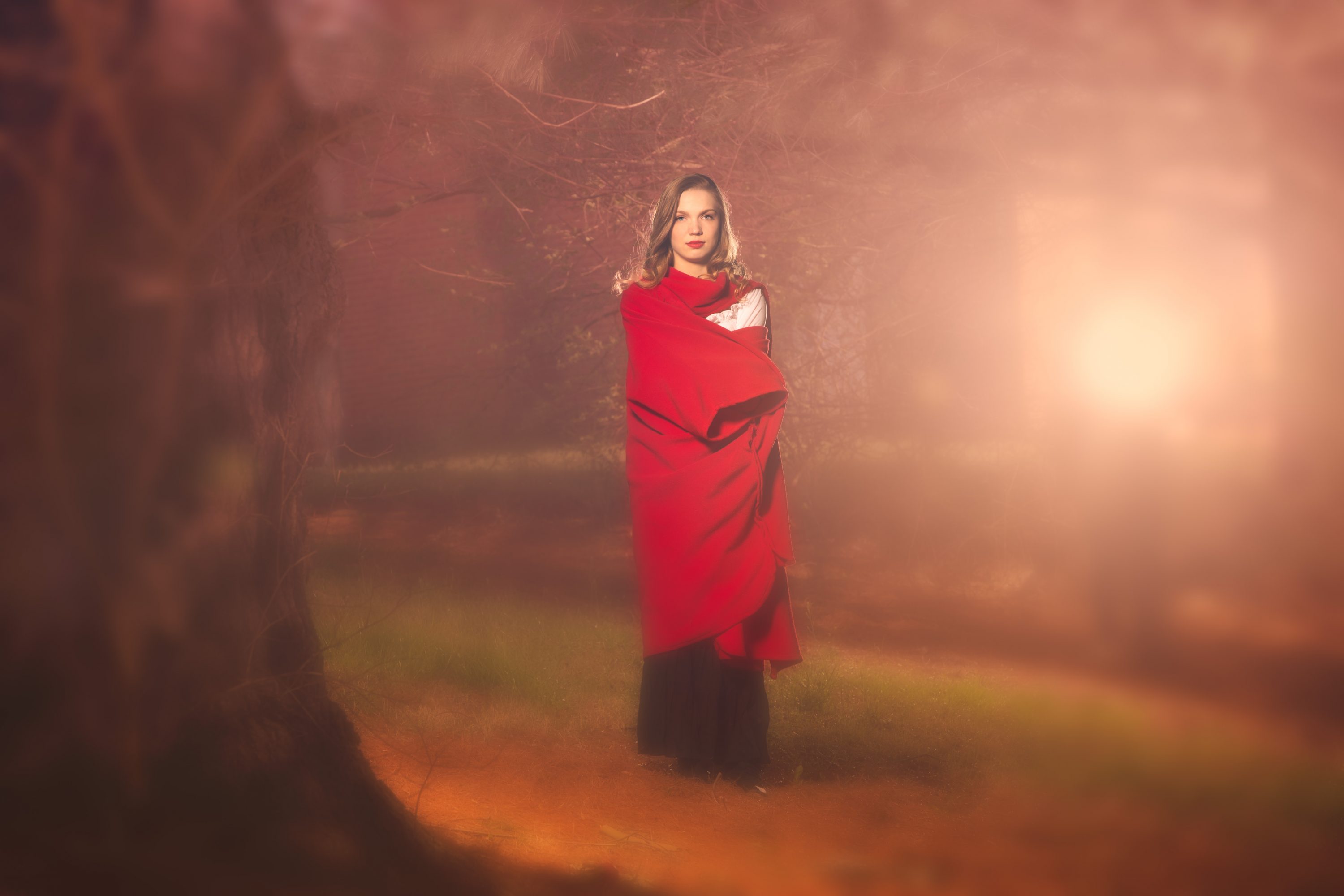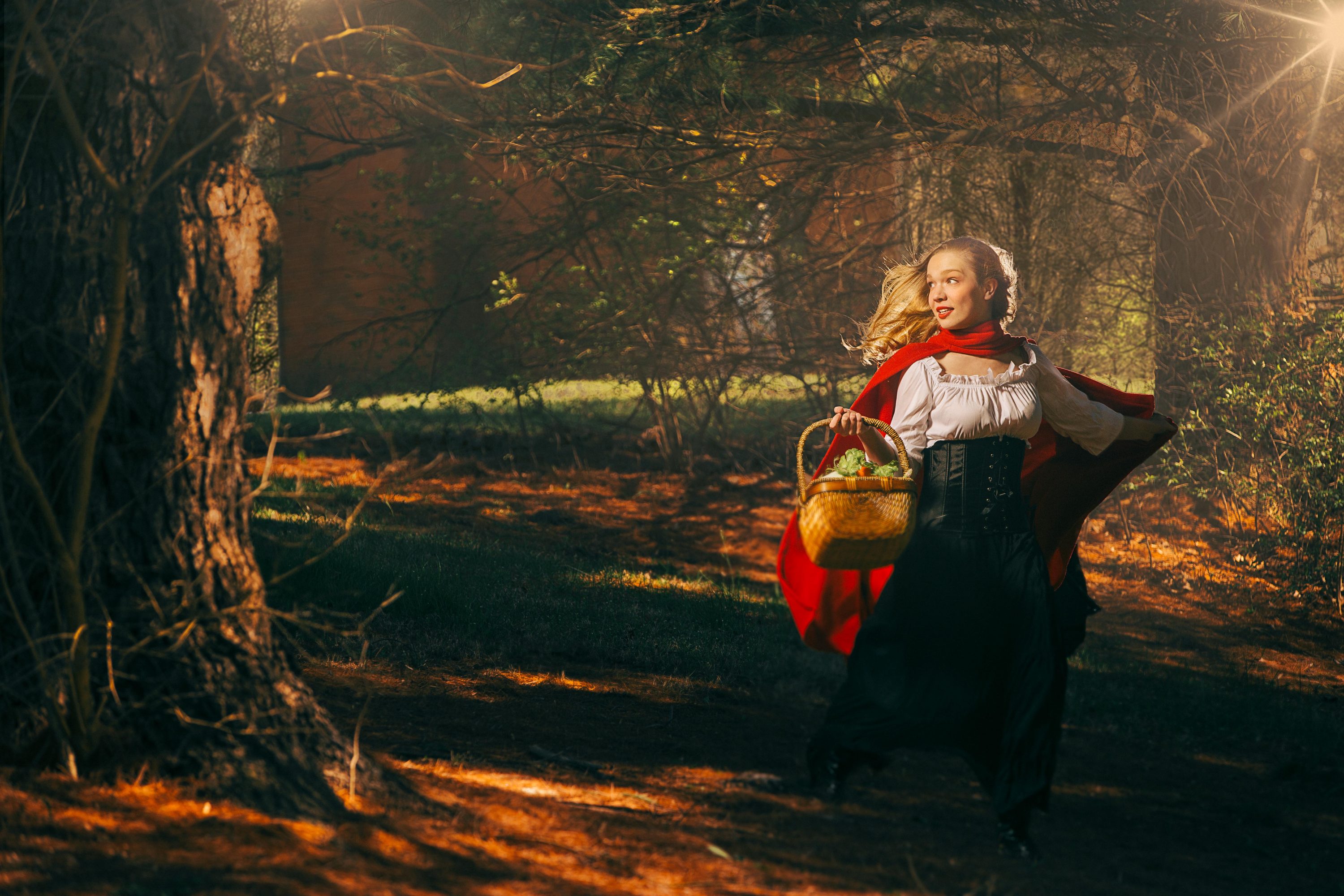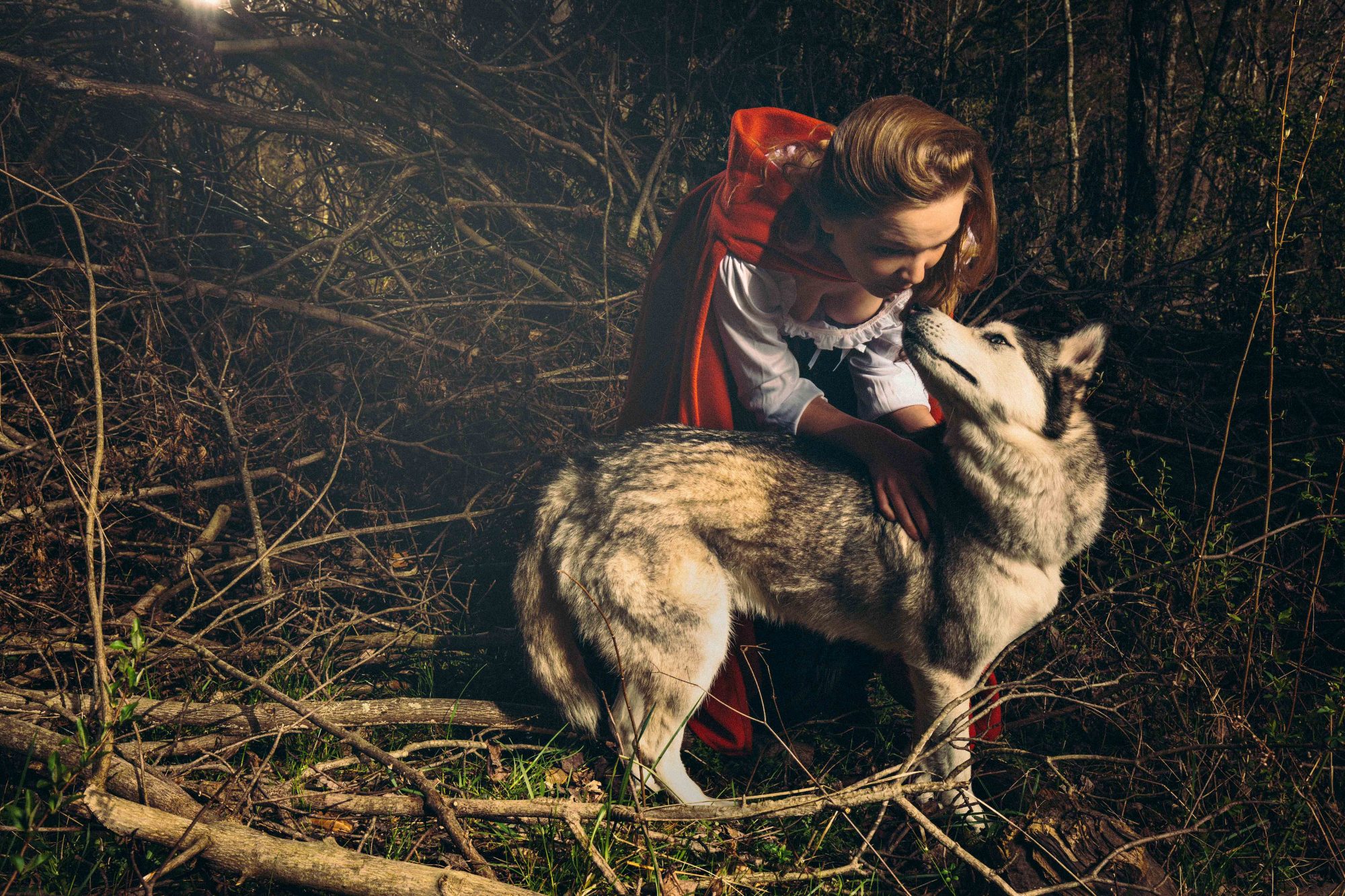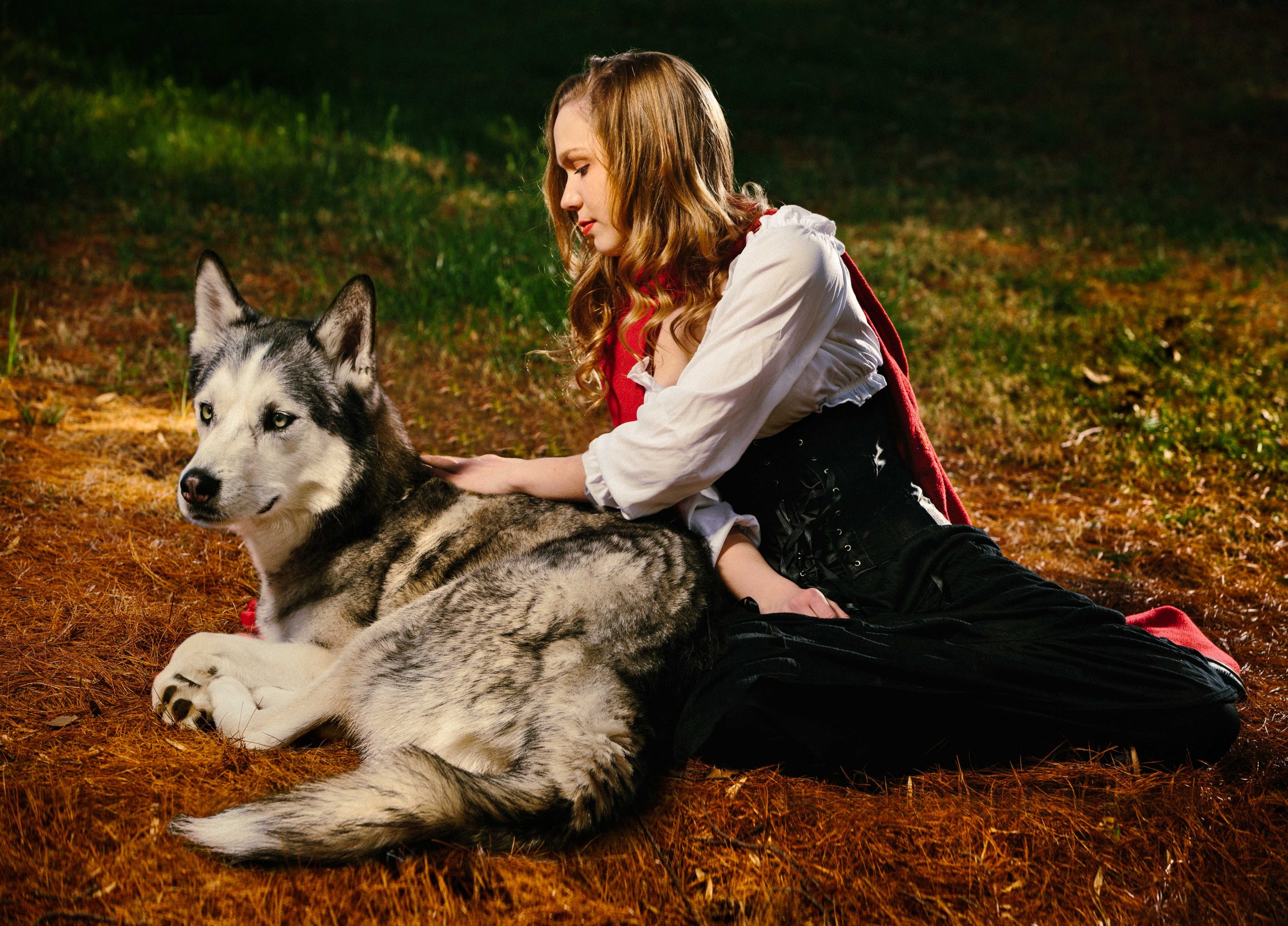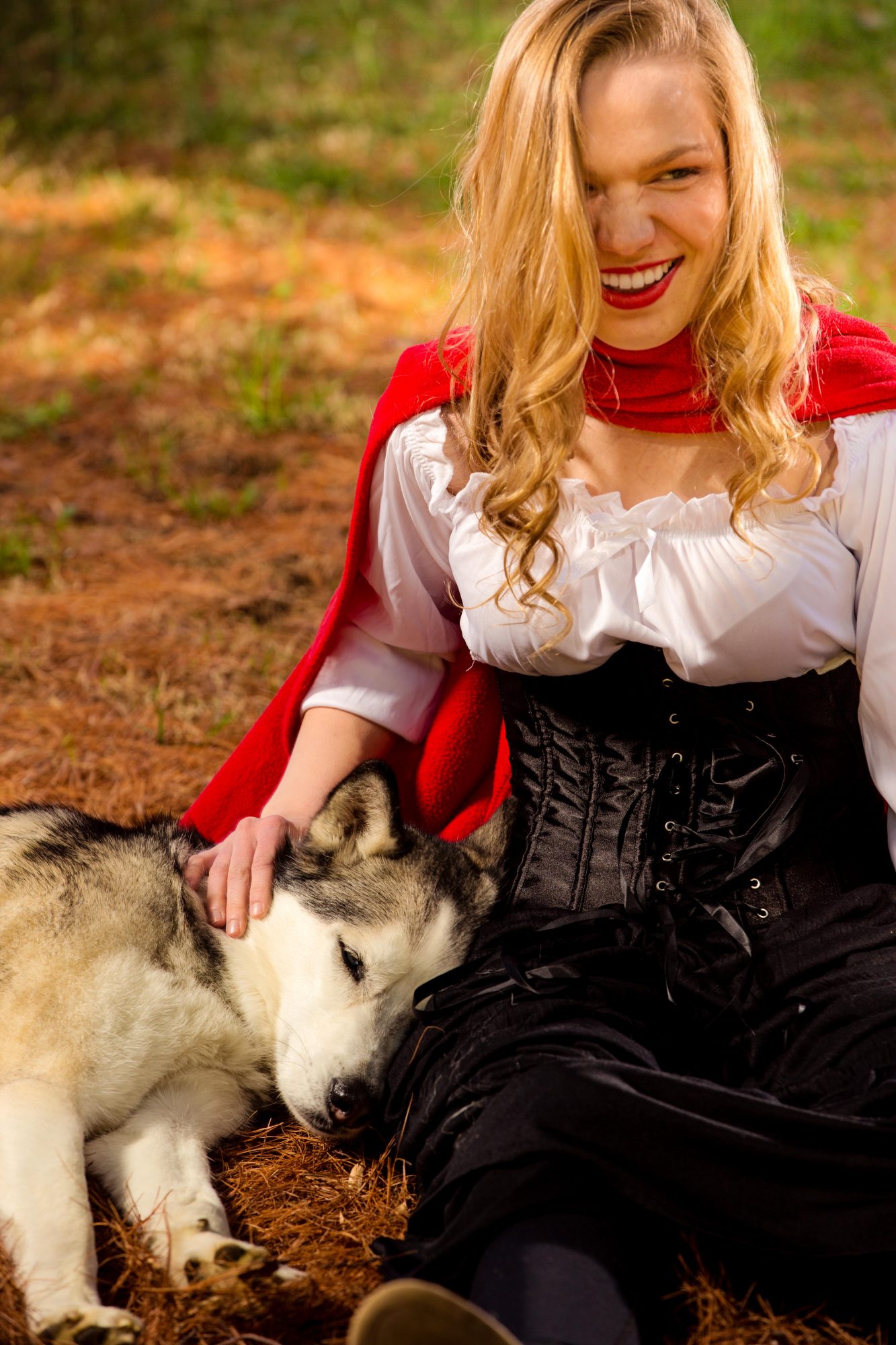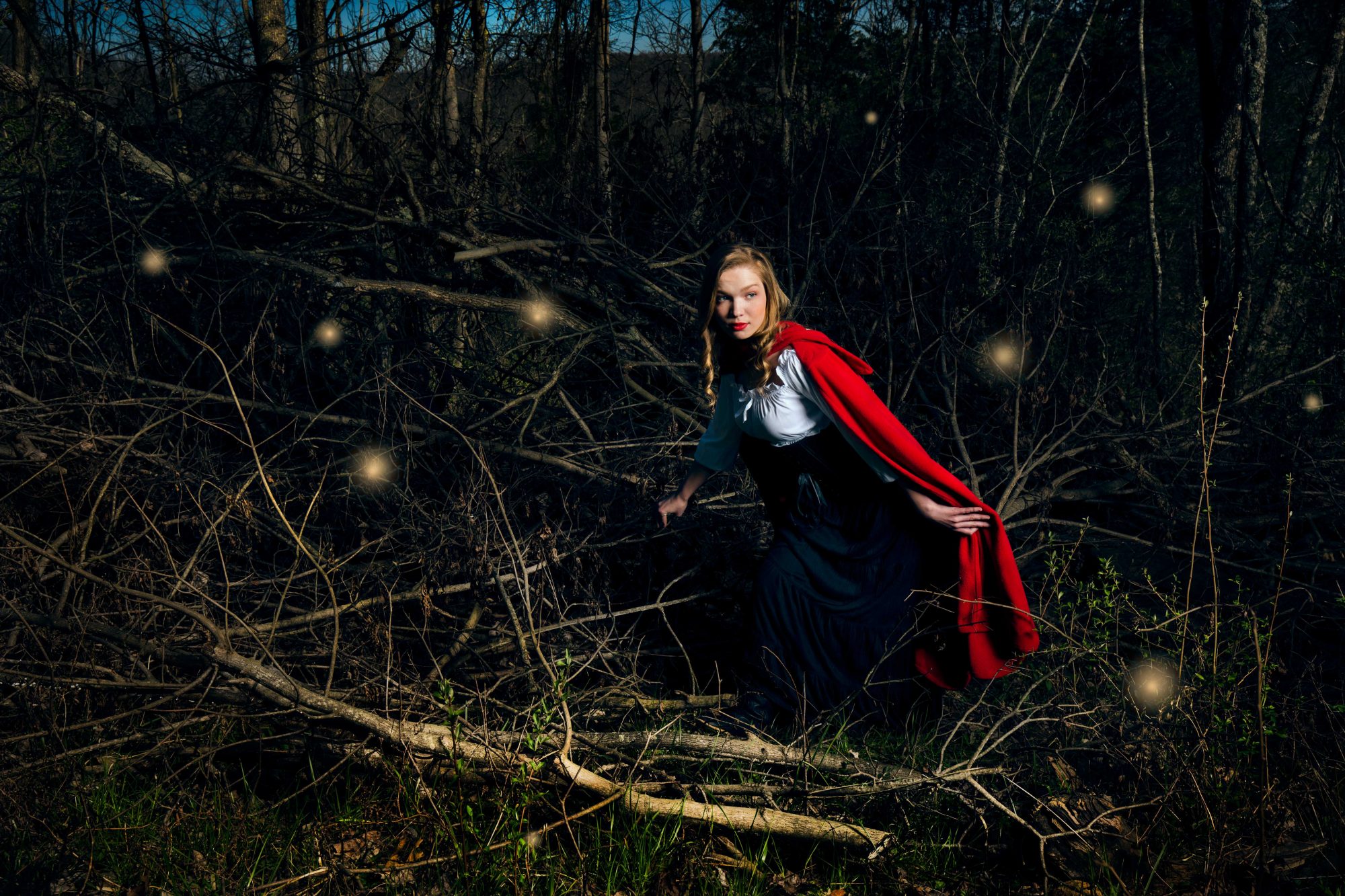 Go here to contact us about booking a session for yourself or someone you think is deserving of a themed session like this! We can't wait to hear your theme ideas!