We've been so fortunate to work on so many awesome things with Old World Garden Farms this summer. From photographing for their upcoming raised row gardening book to shooting their first ever public farm to table dinner party, we've had a blast working with them.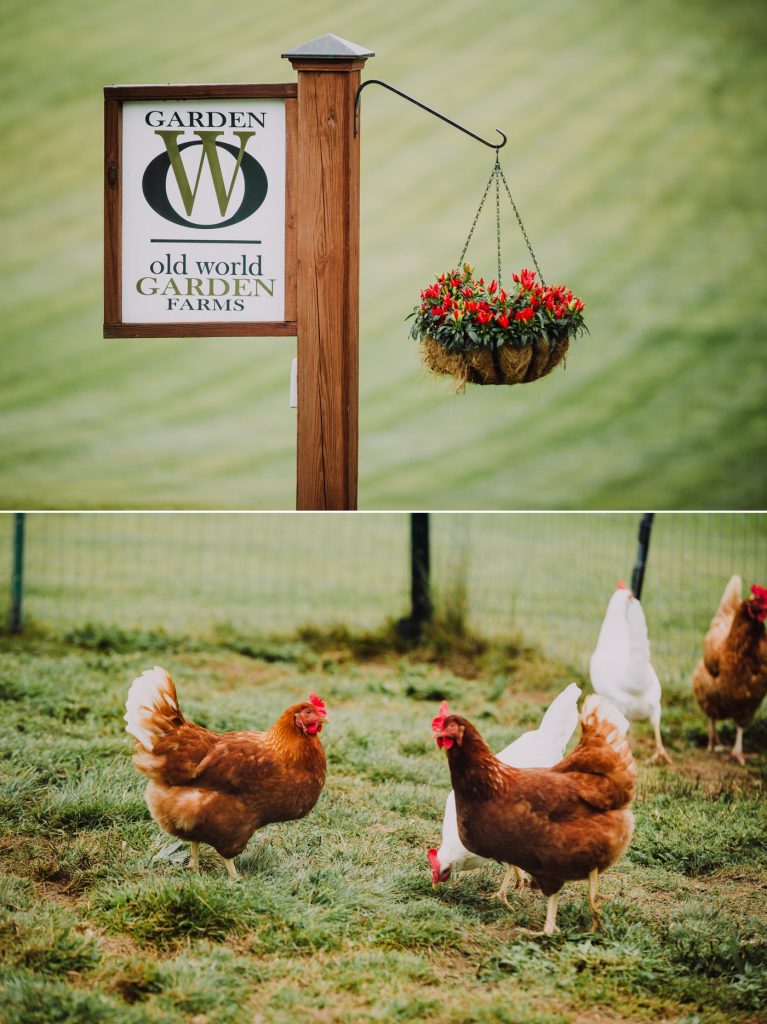 Their first public farm to table dinner was held over Labor Day weekend at their home and farm in Nashport, Ohio. It was an invite only event, where they invited their followers to apply for a lottery system. From hundreds of entries from around the world, they chose only 40 people to visit their farm. These people learned about their gardening techniques and enjoyed dinner and dessert with them. And, we were lucky enough to be able to photograph (and enjoy!) it all.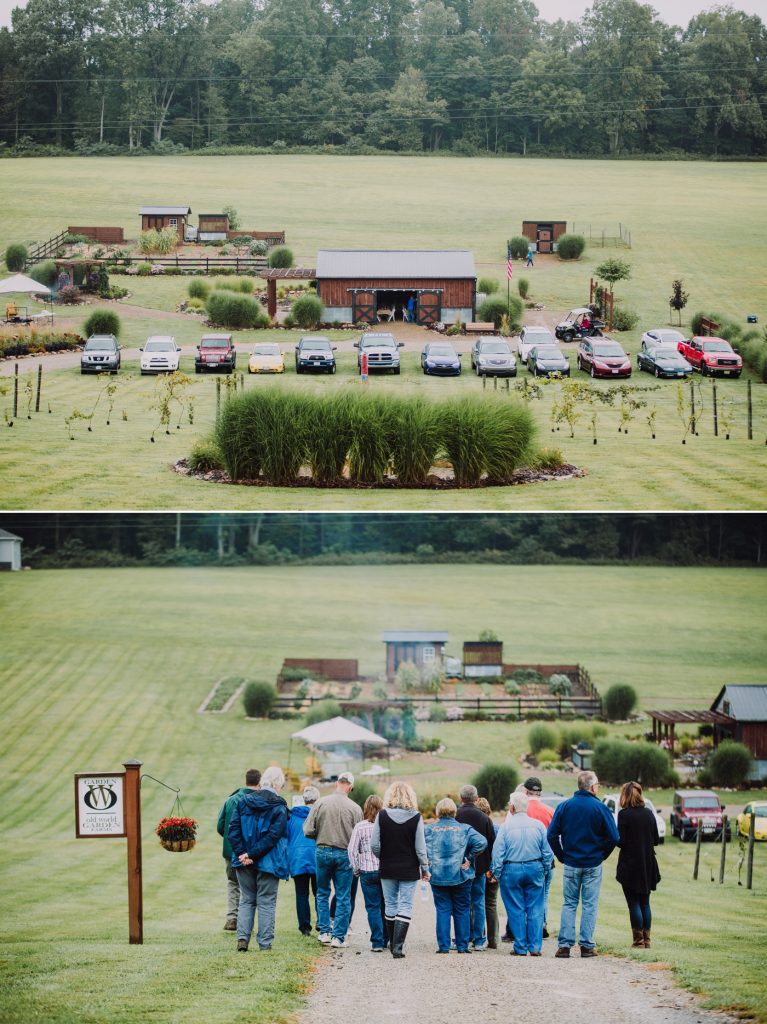 It was incredible to witness people experience the farm for the first time. Since we'd been there several times to photograph for their book, we'd already fallen in love with the place. But, watching their fans experience the farm for the first time was so awesome. It reminded us of how much we love that place and enjoy our time with Jim and Mary, the owners of Old World Garden Farms and the authors of the book.
It was also incredible to participate in the dinner. The original plans were to have a kings table set up in the middle of the field. However, the rain changed our plans. We ended up in their gorgeous barn with strung lights twinkling above us. We enjoyed a delicious salad, homemade vegetable soup, steak, chicken, green beans, baked potatoes, and apple cobbler a la mode. All of these things either came from their garden or from those of local farmers. All of that was washed down with delicious local wine from Buckeye Winery.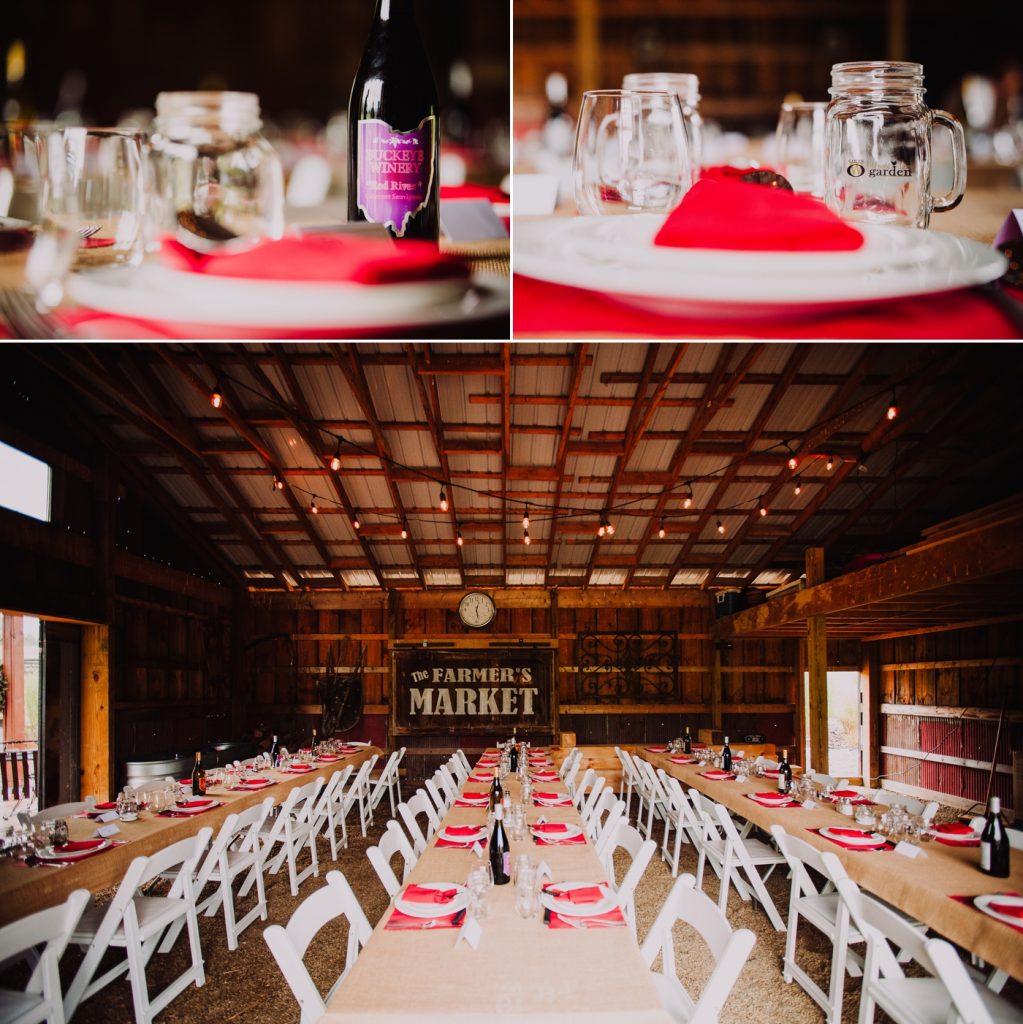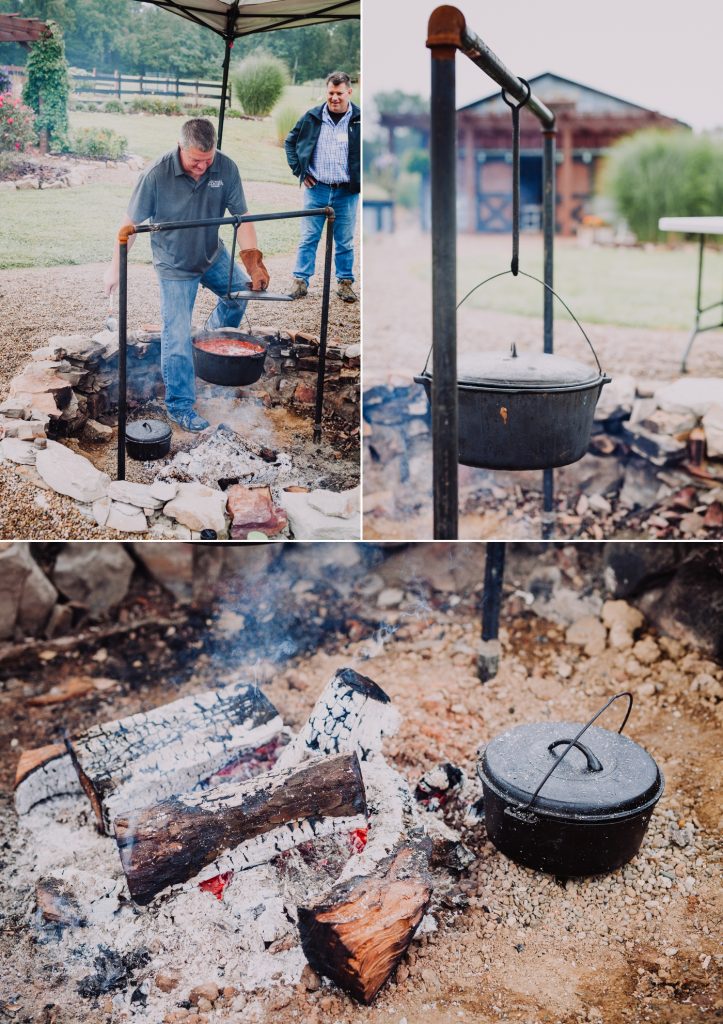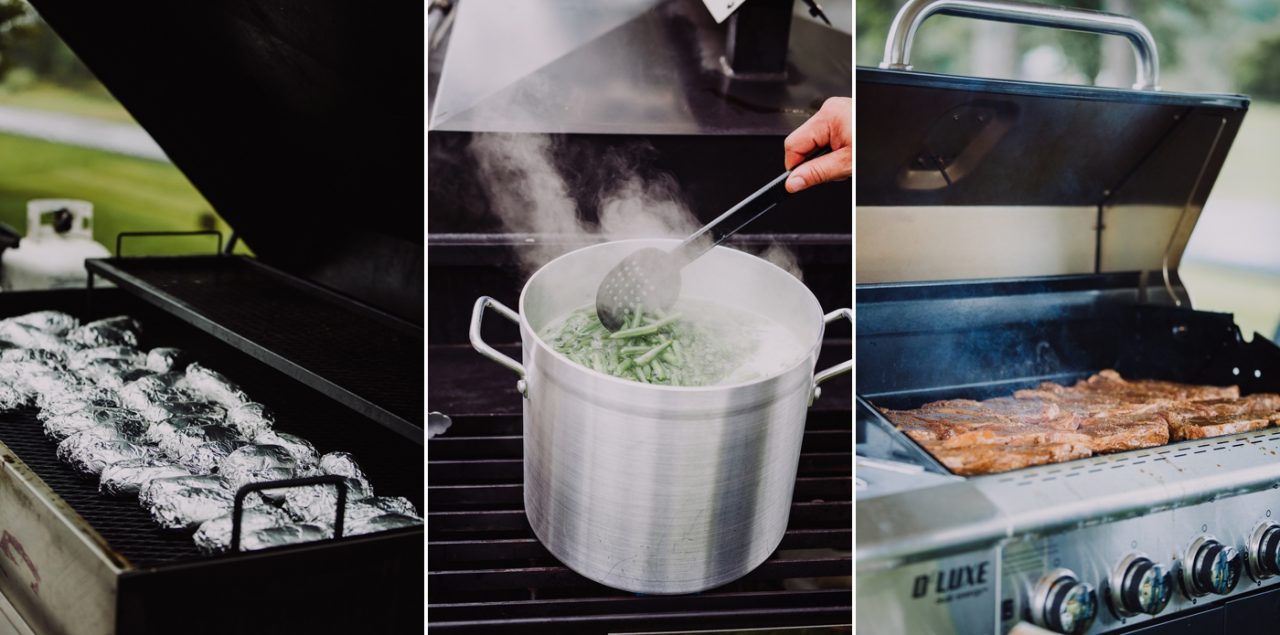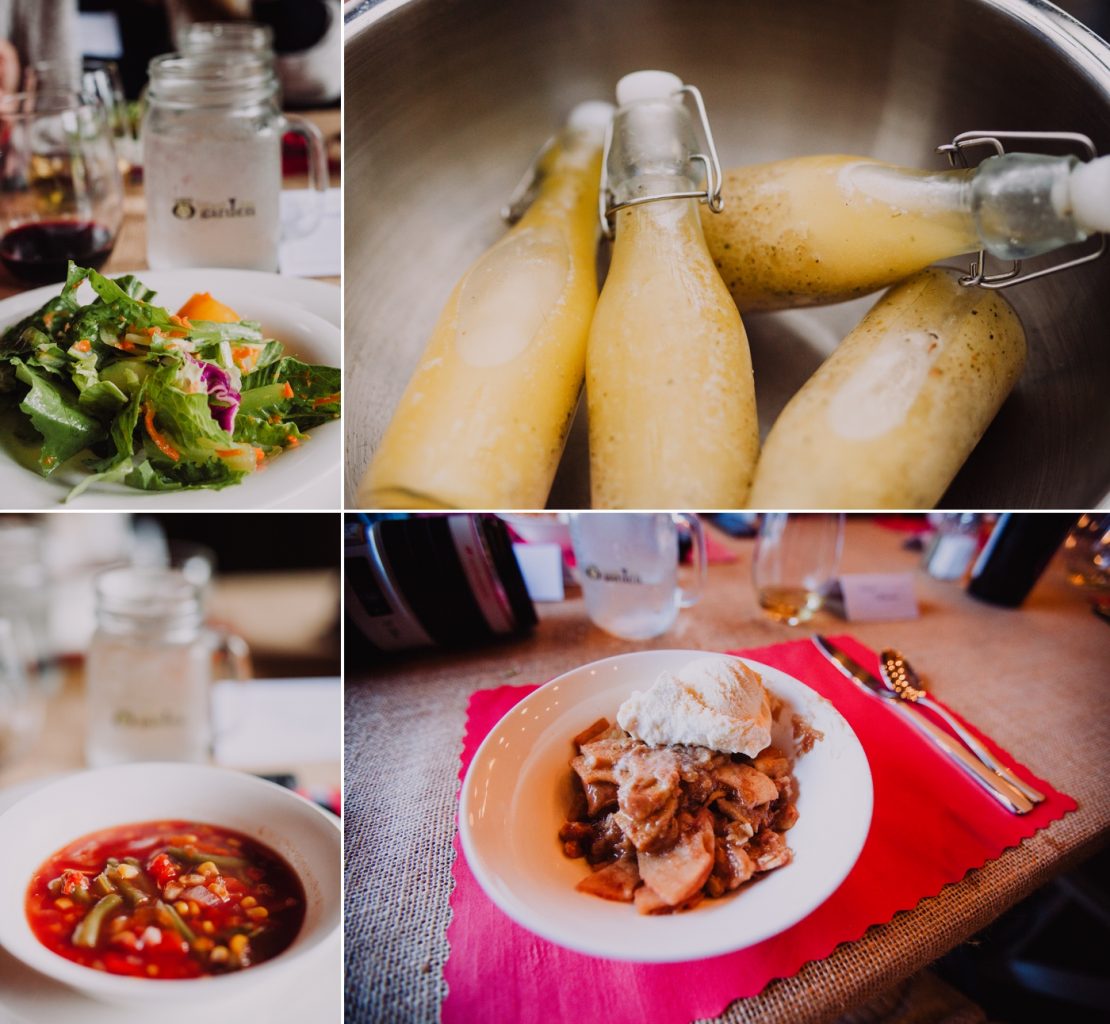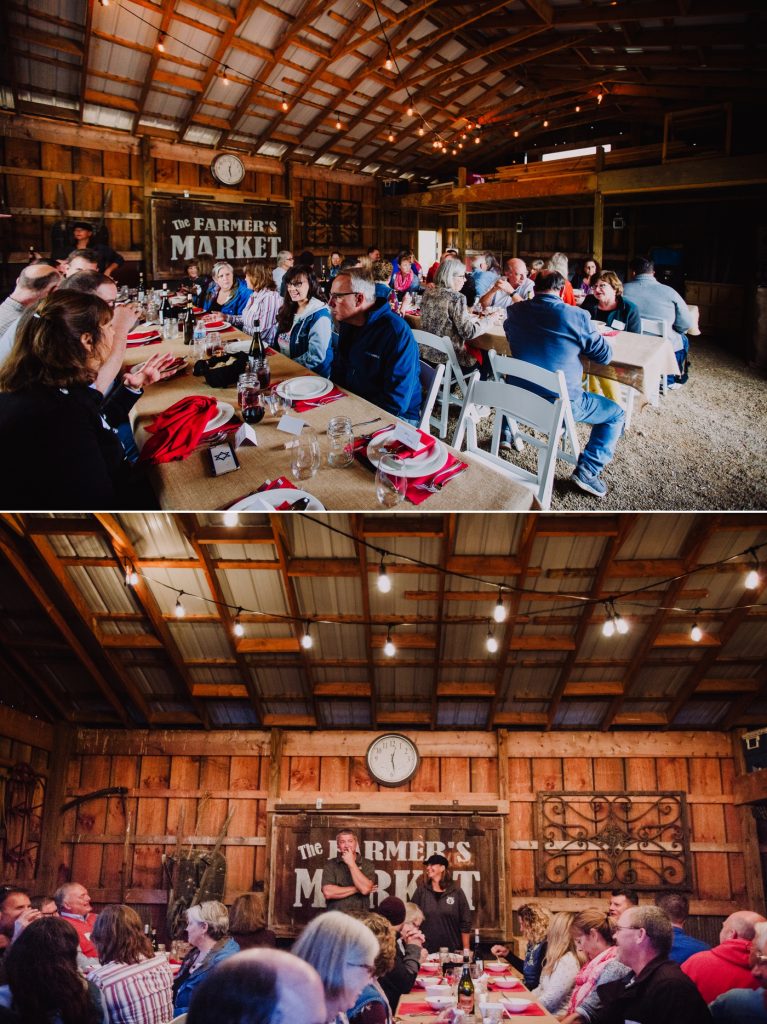 Jim and Mary are wonderful people, with a revolutionary, super successful gardening technique. If you're interested in learning how to step up your garden game (or if you just want to see some of our pretty photos), be sure to pre-order the book on Amazon now!
SaveSave
SaveSave