This month's feature in our Columbus showcase is the Columbus Architectural Salvage!
The Columbus Architectural Salvage is your local goldmine for all things that were made to last the test of time. Located north of downtown near the State Fairgrounds the Columbus Architectural Salvage is filled with salvaged furniture, hardware, home decor, appliances, and lighting. What's that?! You need decorative door handles or hinges? They have those! What about a beautiful chandelier to match your victorian home? They have a variety! Need a massive sculpture for your front room? Ha, maybe not, but they have those also! Chances are that even if you don't have anything specific in mind when you visit, you may leave with something for your home!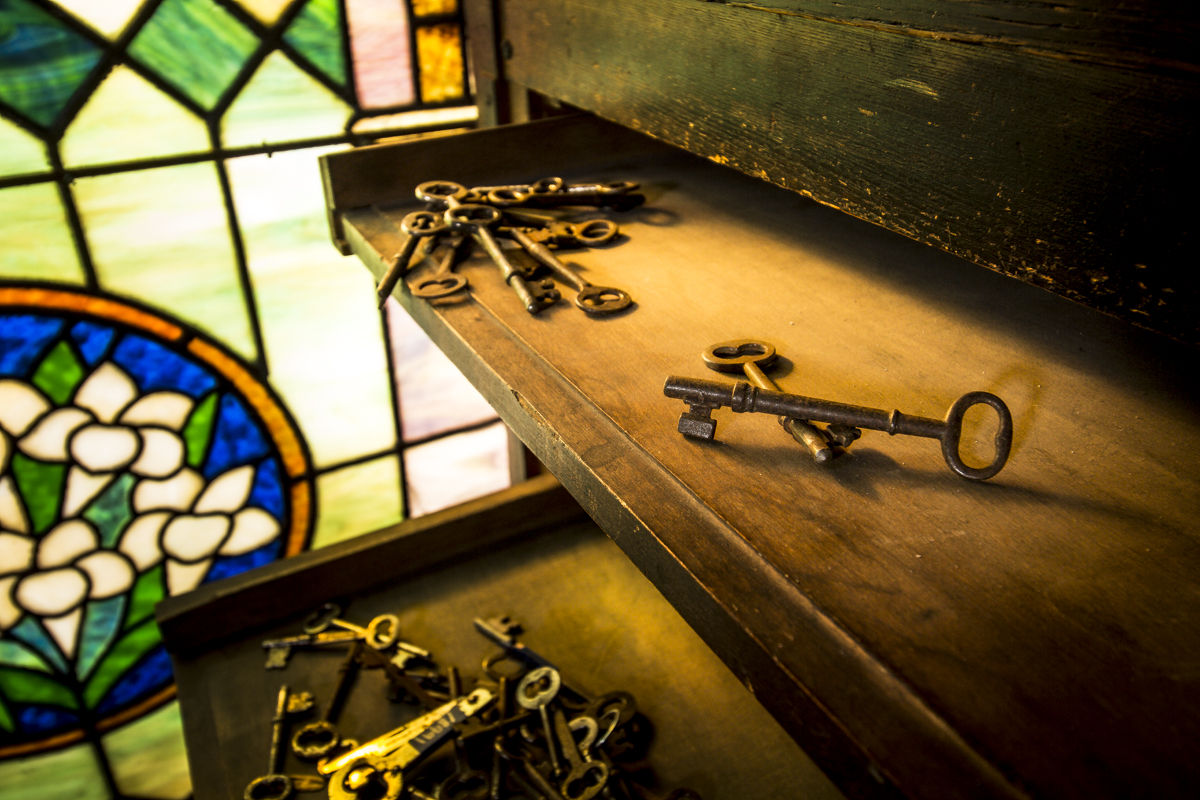 Photo by UA Creative Commercial Photographer Katie Hurier
This company has a special place in my heart – and not just because I have a huge soft spot for old artifacts. Columbus Architectural Salvage was the very first place I visited (even before Jeni's Splendid Ice Creams) when I moved to Columbus. The staff is incredibly friendly and it is fun to talk with them about their salvage projects. Speaking of salvage, what the heck does that mean? Well, owner and proprietor Chris Sauer and his team drive to cities all over Ohio and save architectural artifacts from being destroyed or becoming landfill waste. How awesome is that? So when you are walking around downtown and see a historic building with beautiful handwork on the wood, stone, and metal you can rest assured that there are amazing people right here in Columbus that will fight to preserve the hard work of the artists who labored to create these structures!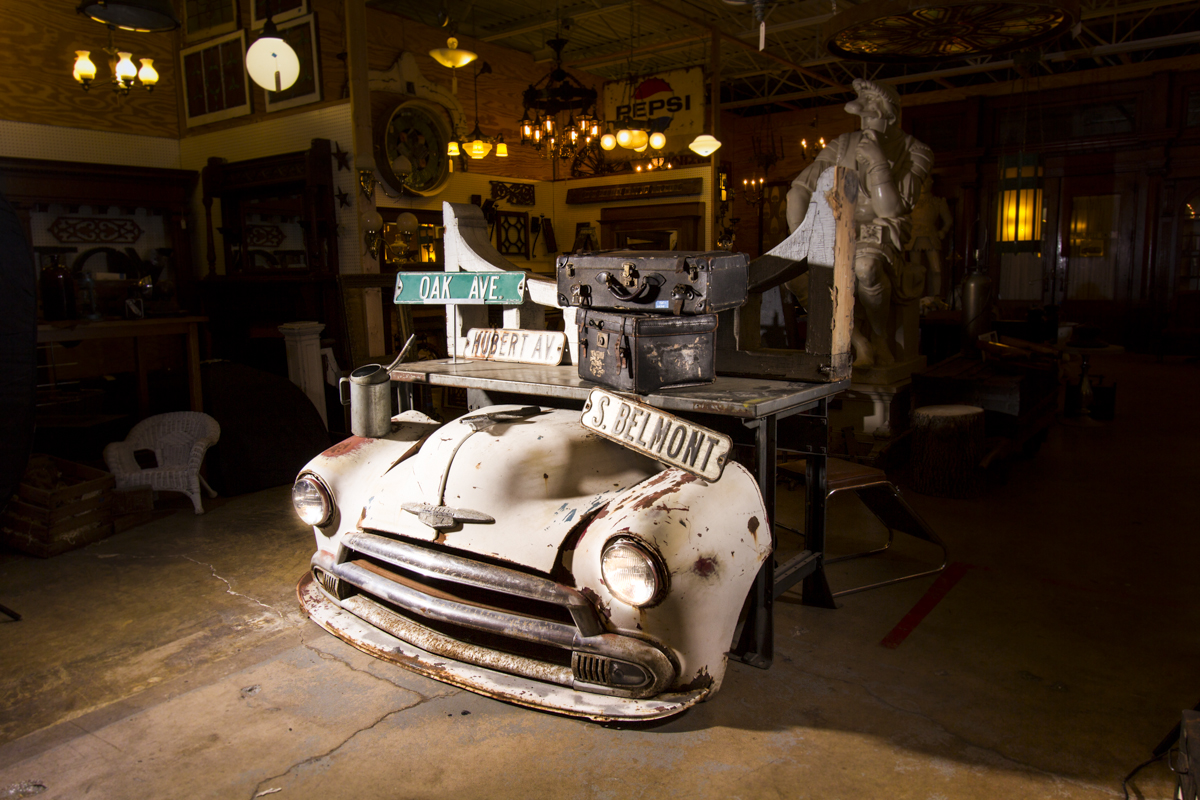 Photo by UA Creative Commercial Photographer Katie Hurier
Saving these historic pieces from demolition is just the start. They really care about making sure the salvaged materials are used to renovate and replenish old homes in Ohio. They are really focused on preserving the past through passing these architectural relics on to new homes and structures! My wife and I purchased a fireplace mantel for our house that was built in the 50s and it fits the look of our home perfectly. The day that we went out looking for a mantel they had 8-12 options so it was nice to be able to compare and measure each on so that we could find the one that fit our home best – and we love it!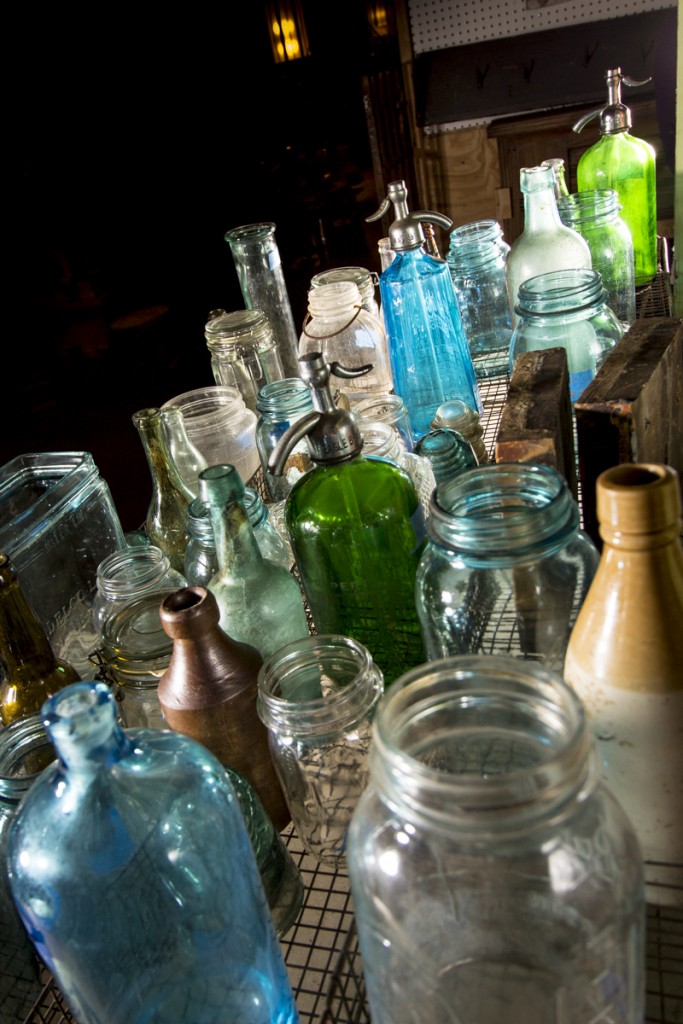 Photo by UA Creative Commercial Photographer Katie Hurier
It may be hard to tell from the collection on their website, but things aren't just randomly placed throughout the storefront and warehouse. Operations manager Molly Patterson uses her background in art to fill the warehouse with unique antiques arranged in fun and interesting vignettes. It's easy to be inspired even if you aren't looking for anything in particular. You'd think in a 10,000 square foot warehouse that items would stick around for a while but I can tell you from experience that they turn over a lot of their inventory every week. This means that there are always new things to discover at Columbus Architectural Salvage. This is great news for us because several times a year they graciously open their doors to our local photography community, the Columbus Creative Photography Group, so we can have the place to ourselves and make photographs in the warehouse!
I know what you are thinking. When can I go check out this awesome place?! Well they are open Tuesday through Saturday from 9:00 a.m. to 5:00 p.m. so be sure to stop by soon and see what kind of cool salvaged goodies they have in this week!