As artists and creators, one of our greatest collective passions is working with other artists and creatives. We've been so honored to work with sculptors, ballet dancers, fire dancers, silk artists, painters, and more. But, perhaps one of our favorite projects to date has been with the incredibly talented Kendric Tonn.
Kendric Tonn is a classically trained oil painter located right here in Columbus. After spending his post-high school years doing what many of us do – earning a degree and traveling the world while figuring out life – Kendric decided to pursue art as a career. He studied at the renowned Florence Academy of Art, where he was formally trained in oil painting.
What makes Kendric's work unique, and what especially draws us to both his art and him as a person, is his dedication to human connection. The human experience has always been and remains to be at the center of his work. His art revolves around, in his words, "enduring human concerns, themes, and stories, and central to that, the most universal of all subjects, the human figure."
When Kendric first approached us about producing a video for him about his work, he had just moved to Columbus. At this time, he was working diligently to plant his roots and build his new studio. When the timing was right, he sat down with our Creative Director, Ua Chamberlain, and they began the discovery process to figure out what the story truly was. Kendric and Ua found a common language in art and storytelling, which made working together both fun and collaborative.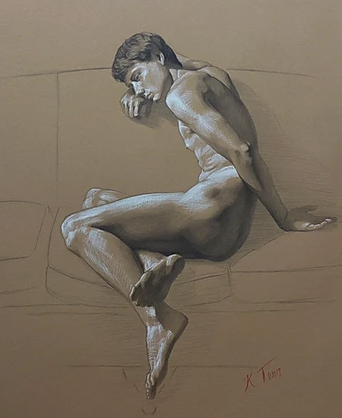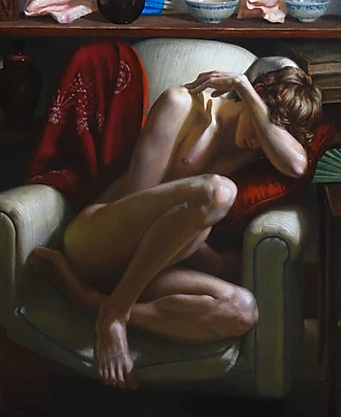 It didn't take long after the development of this relationship for us to realize that we wanted to work with Kendric. His art, his story, and his friendship left us feeling inspired and energized. And so, the filming began. We spent the next six months getting an inside look at his art and his life.
We're so honored to have been able to document Kendric's work and share his story with the world. From following along from the beginning to end of one of his paintings, to capturing the beauty of dance, to interviewing others who have been moved by Kendric, it has been our honor to take an intimate look at the world of Kendric Tonn.