I scream, you scream, great…now everyone is screaming. That's OK though, because it's easy to drown out all that screaming when you're eating ice cream. Real ice cream. Johnson's. Real. Ice. Cream.
Growing up in Cincinnati, I was raised on the wonders of Graeter's Ice Cream. It was all I knew or wanted to know. So when I came to Columbus for college, and saw that Graeter's had migrated north, I wasn't about to branch out to new horizons. I stayed with the comforts of home. And that's how I drove past Johnson's Real Ice Cream everyday for years and years. It looked like such a cute shop and was always packed, but I was too nervous to charter the creamy waves of the great unknown. What if I didn't like it? What if I wasted an ice cream outing on something that wasn't my favorite? This was a very real first-world problem and I didn't have a solution. So naturally, I avoided it altogether. Mistakes happen and there's nothing we can do about it. You just have to learn from it and move forward. I'm sure many of you weren't expecting life lessons in a blog about ice cream, but here we are.
That fateful day finally happened. I ventured out, naturally with the support of a large group, to try Johnson's Real Ice Cream. After approximately 15 minutes of staring at their extensive menu of goodness (I can read, despite what they must have thought), I selected Buckeye Fever and Chocolate Fudge Brownie. It was everything that everyone had said. In my first few bites, I cursed myself for not having made this trip sooner. How could I have been so naive? This place was constantly packed, did I think they had all gotten it wrong? I ate that double dose much slower then usual, trying to make it last until my next birthday. It didn't, but that's just another excuse to go back.
What I'm trying to say with this love letter is if you haven't gone to Johnson's Real Ice Cream, GO. And if you have, then I don't have to tell you anything.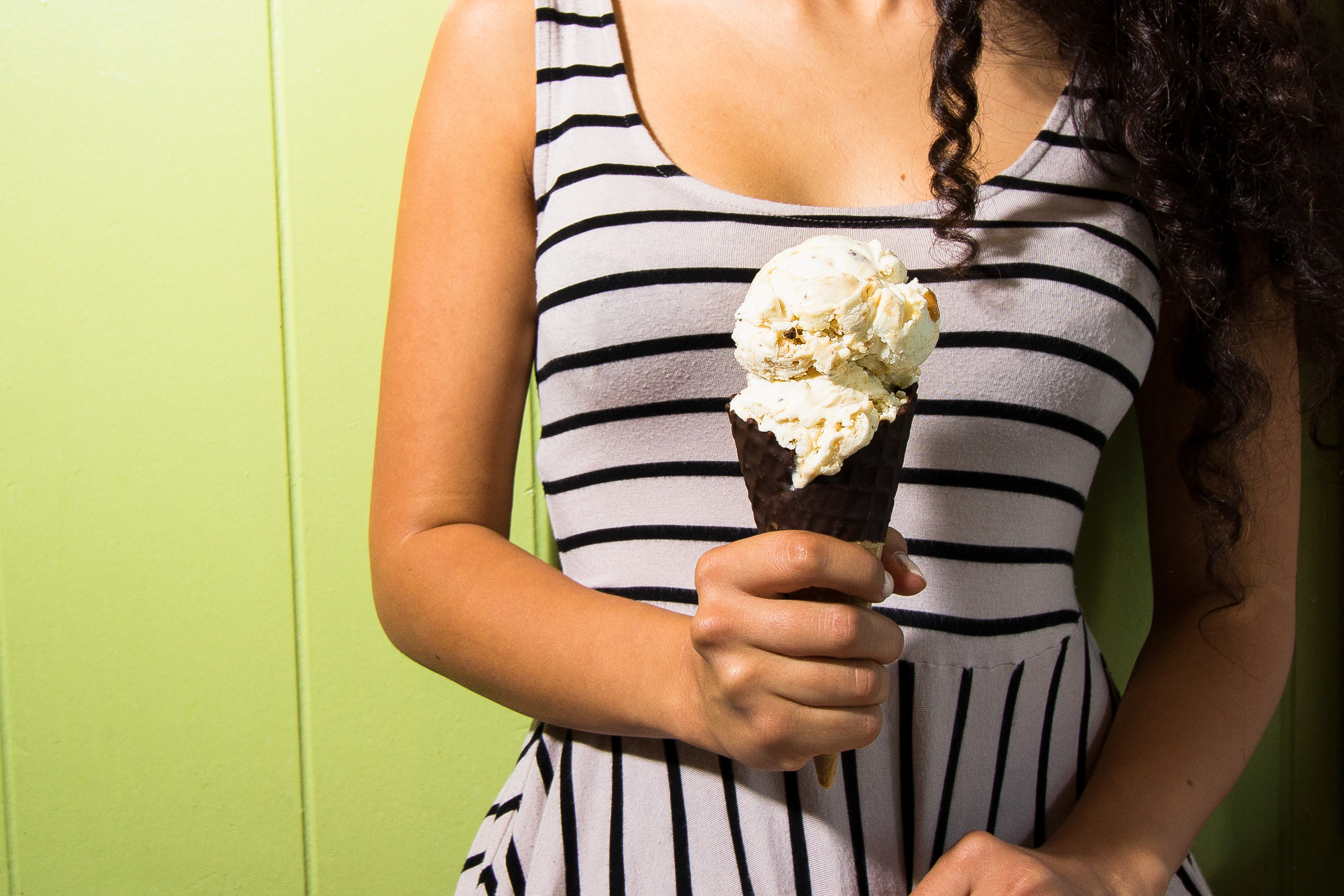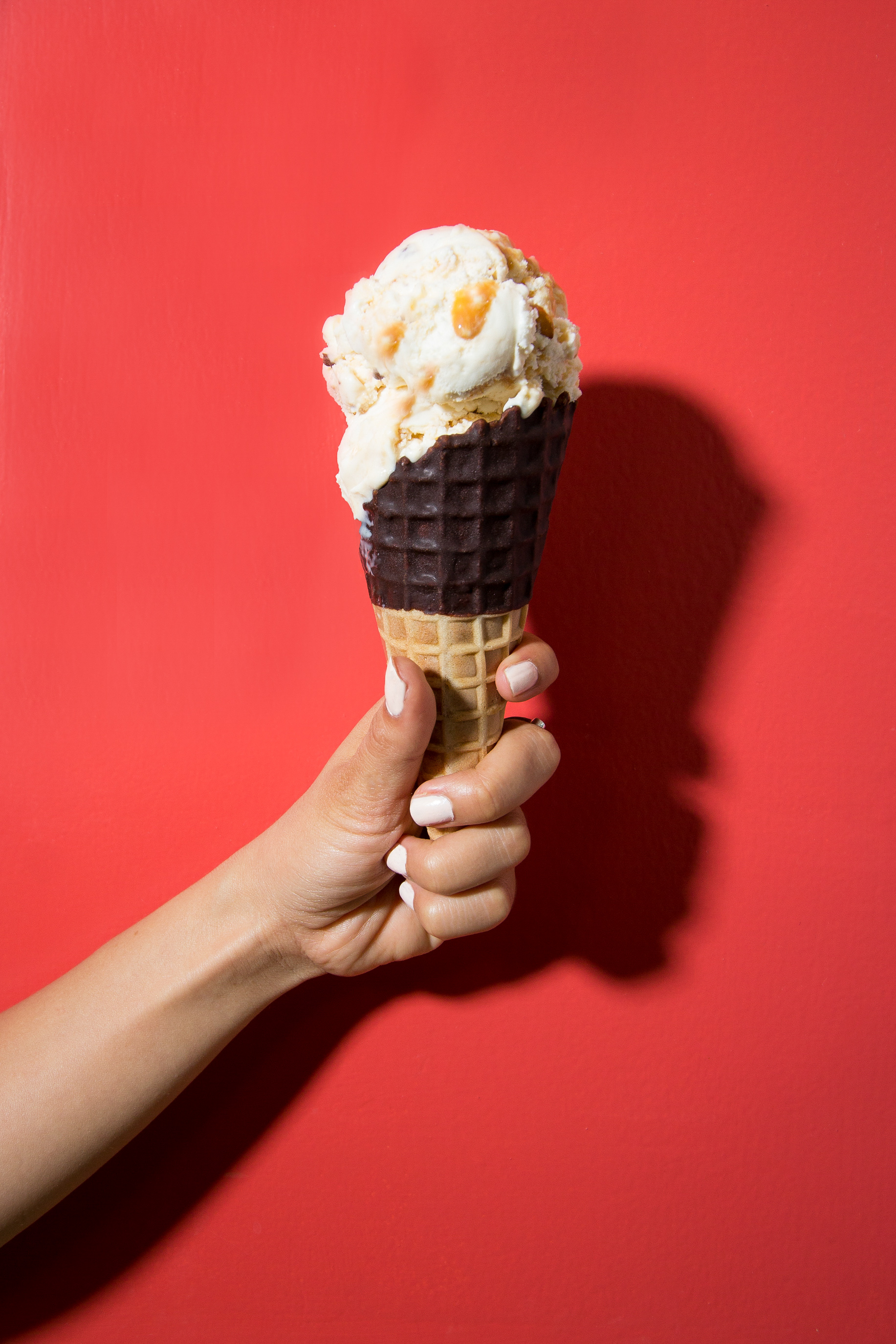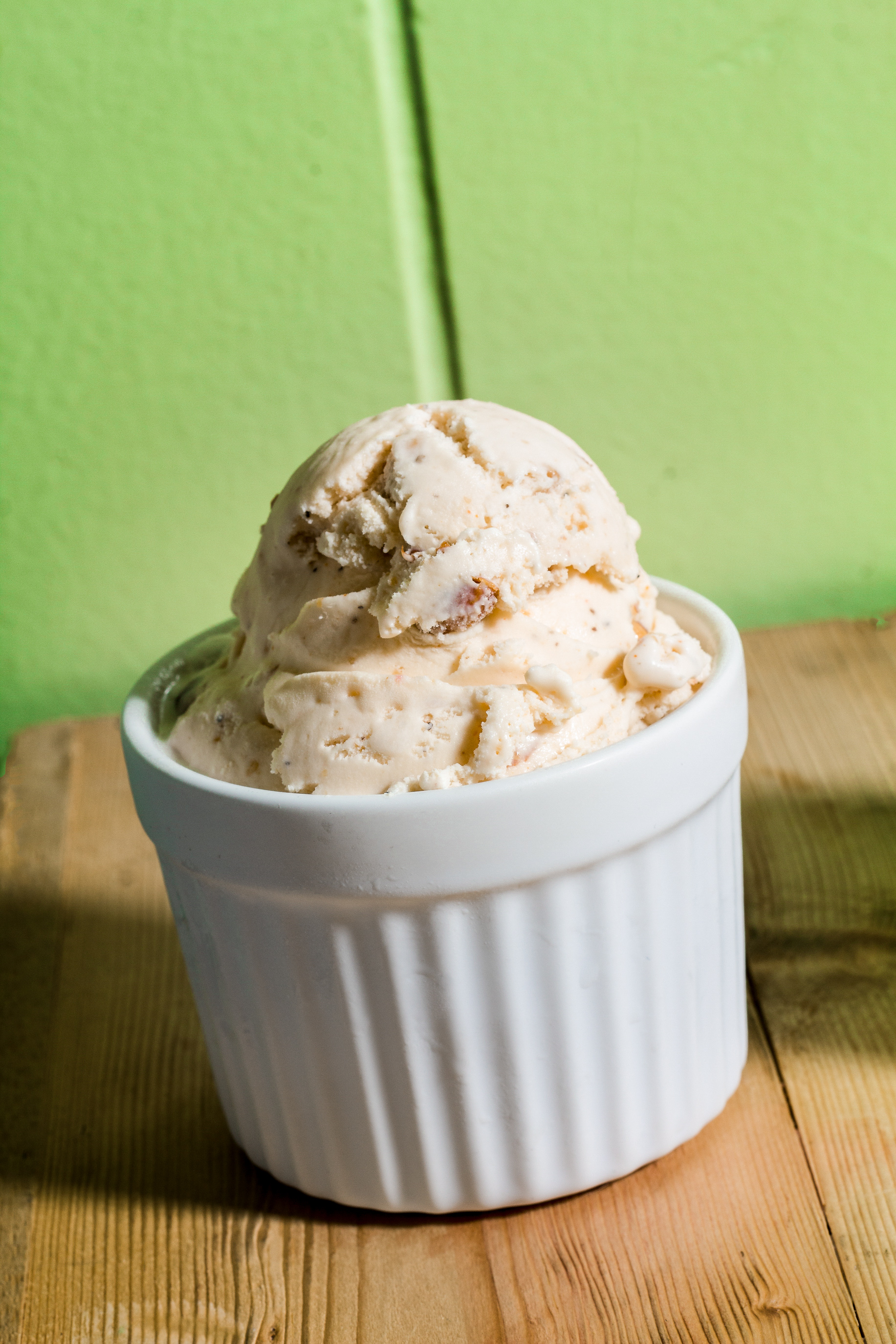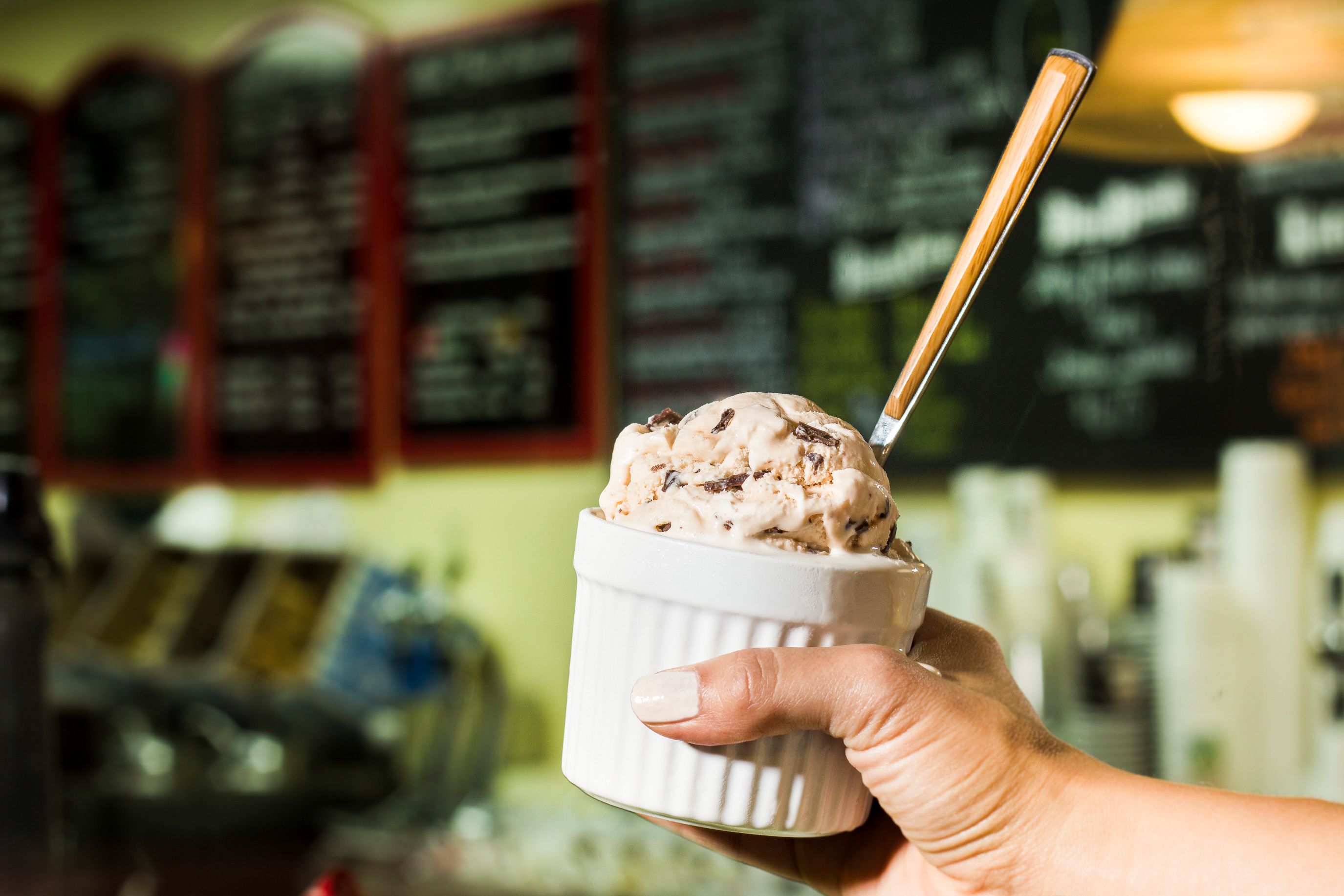 All photographs by food and product photographer, Katie Lipps Hurier. Assistance by Grace Becker and Caitlin Elsass Sadler.
Contact us if you need help showcasing your products!