Our Untraditional Thanksgiving Feast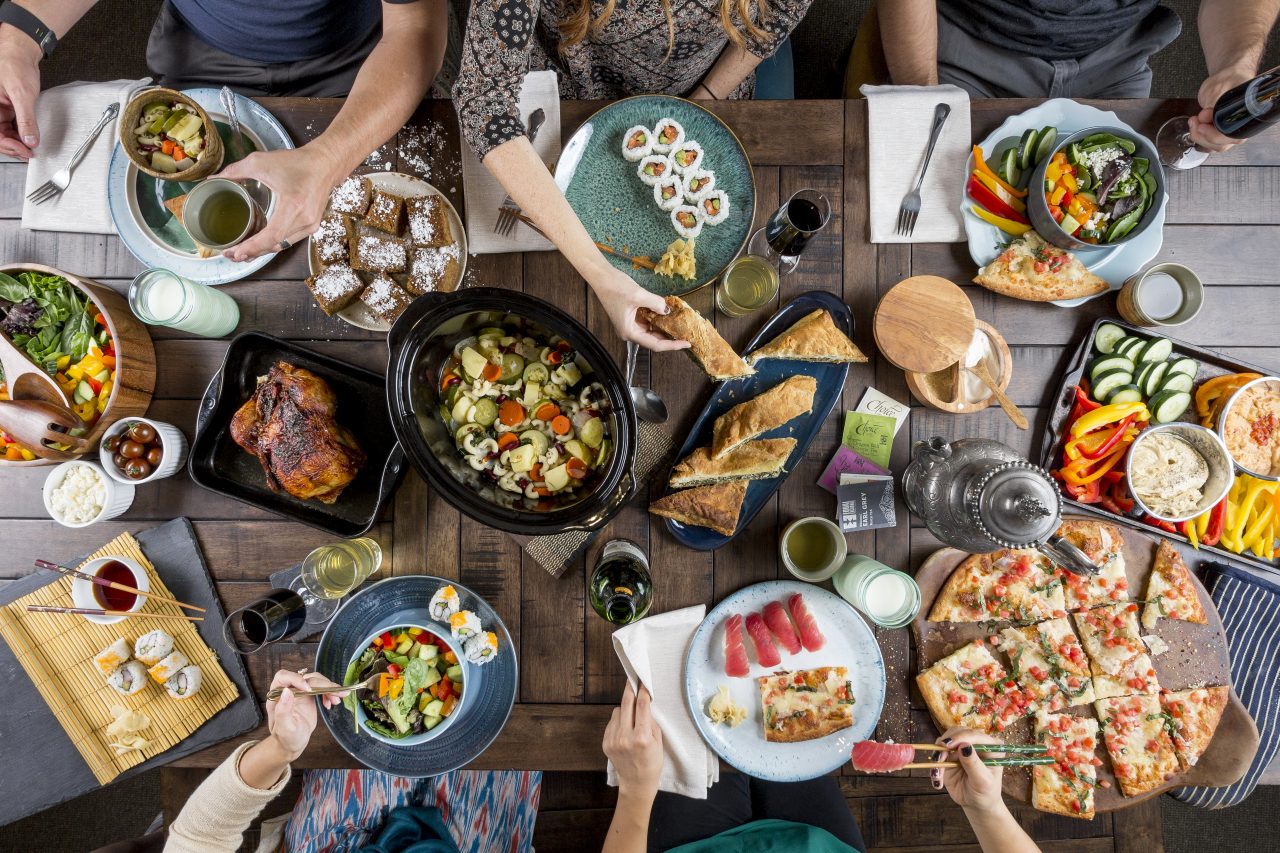 You have your traditions and we have ours. We took time before all the holiday craziness to have our own Thanksgiving feast together with some of our favorite foods. Not your traditional turkey dinner to say the least but that's not the point of Thanksgiving right!? And anyways, who doesn't love a roasted chicken, homemade minestrone soup, and sushi all on one plate!?… right? Yeah, maybe that doesn't sound too appetizing, but try it anyway!
Happy Thanksgiving Everyone!!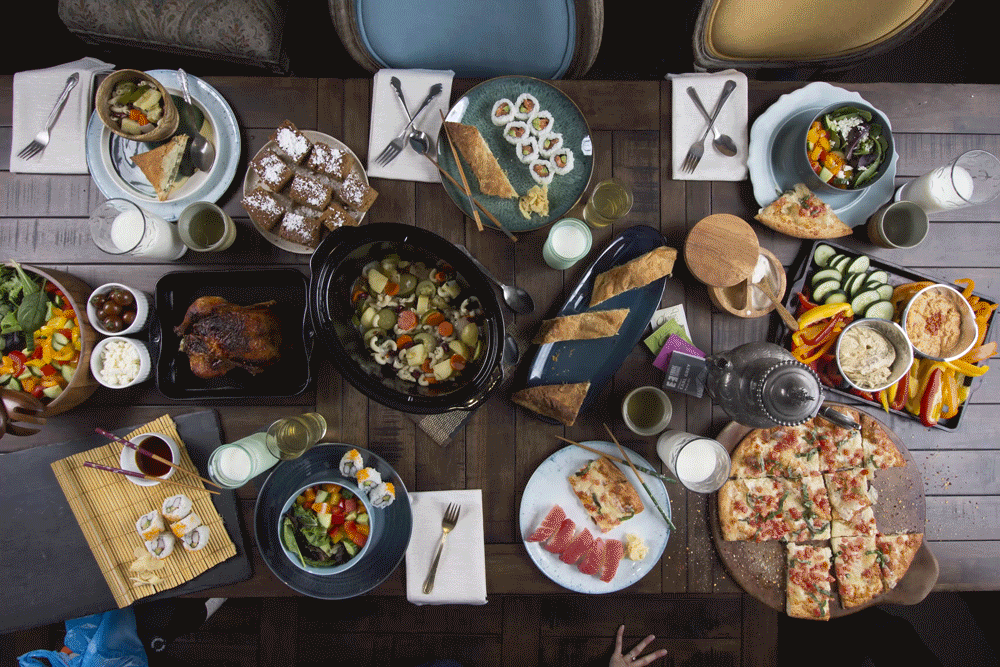 Sushi from Tensuke
Pizza from Brenz Pizza
Featured Recipe for your own Thanksgiving meals (if you choose to go the untraditional route):
Minestrone Soup
Ingredients
2 medium carrots, diced
1 medium yellow onion, chopped
1 Tbsp olive oil
3 cloves garlic, minced
6 cups vegetable broth
2 1/2 cups 3/4-inch diced yukon gold potatoes
2 1/2 cups 3/4-inch diced butternut squash (I omit this and still tastes great)
1 medium zucchini, ends trimmed, sliced
2 1/2 tsp finely minced fresh rosemary or oregano (or 1 tsp dried)
2 1/2 tsp minced fresh thyme (or 1 tsp dried)
2 bay leaves
Salt and freshly ground black pepper
2/3 cup dry ditalini pasta (optional)
2 cups packed chopped kale
1 (14.5 oz) can red kidney beans, drained and rinsed
Directions
Heat olive oil in a large pot over medium heat.
Add onions and carrots and saute 3 minutes
add garlic and saute 1 minute longer
Stir in vegetable broth, potatoes, squash, zucchini, rosemary, thyme, bay leaves and season with salt and pepper to taste.
Bring to a boil then stir in pasta if using.
Cover, reduce heat to medium low and and simmer until veggies are nearly tender, about 15 minutes.
Stir in kale and kidney beans and cook until kale is tender, about 5 minutes
Remove bay leaves, serve warm
ENJOY!
Photography and Retouching : Katie Hurier
Models: The UA Creative family!
Lighting Assistants: Caitlin Elsass & Ua Chamberlain
Assistant: Gracie Becker