Sometimes you're given the rare opportunity to have your own personal dance party. It just falls into your lap and that's a lie, that didn't happen at all. We totally schemed to have our own private dance party at the studio. We did this by jumping all over the opportunity to photograph one of Ohio's best DJs, Columbus DJ DJ BWall.
Although it wasn't his usual element because we weren't drunk college students…or drunk wedding guests…or drunk, DJ BWall still brought his best to play for a party of five (unfortunately just us, not the cast of the hit TV show). The DJ committed to this shoot like he would any gig, bringing all of his gear to the studio, including lights and smoke machine to really complete the ambiance.
The first look we set up was a bar/club scene. Utilizing lights that sync with the music, as well as gelled studio lights, there was no mistaking the vibe of this shot. We used more dramatic lighting to really capture the feeling of being in a bar with a killer DJ. We let DJBWall run the 1s and 2s (am I saying that right?) and just tried to capture him in his element. And then we got lost in that element. Turns out Gloria Estefan was right, the rhythm is going to get you…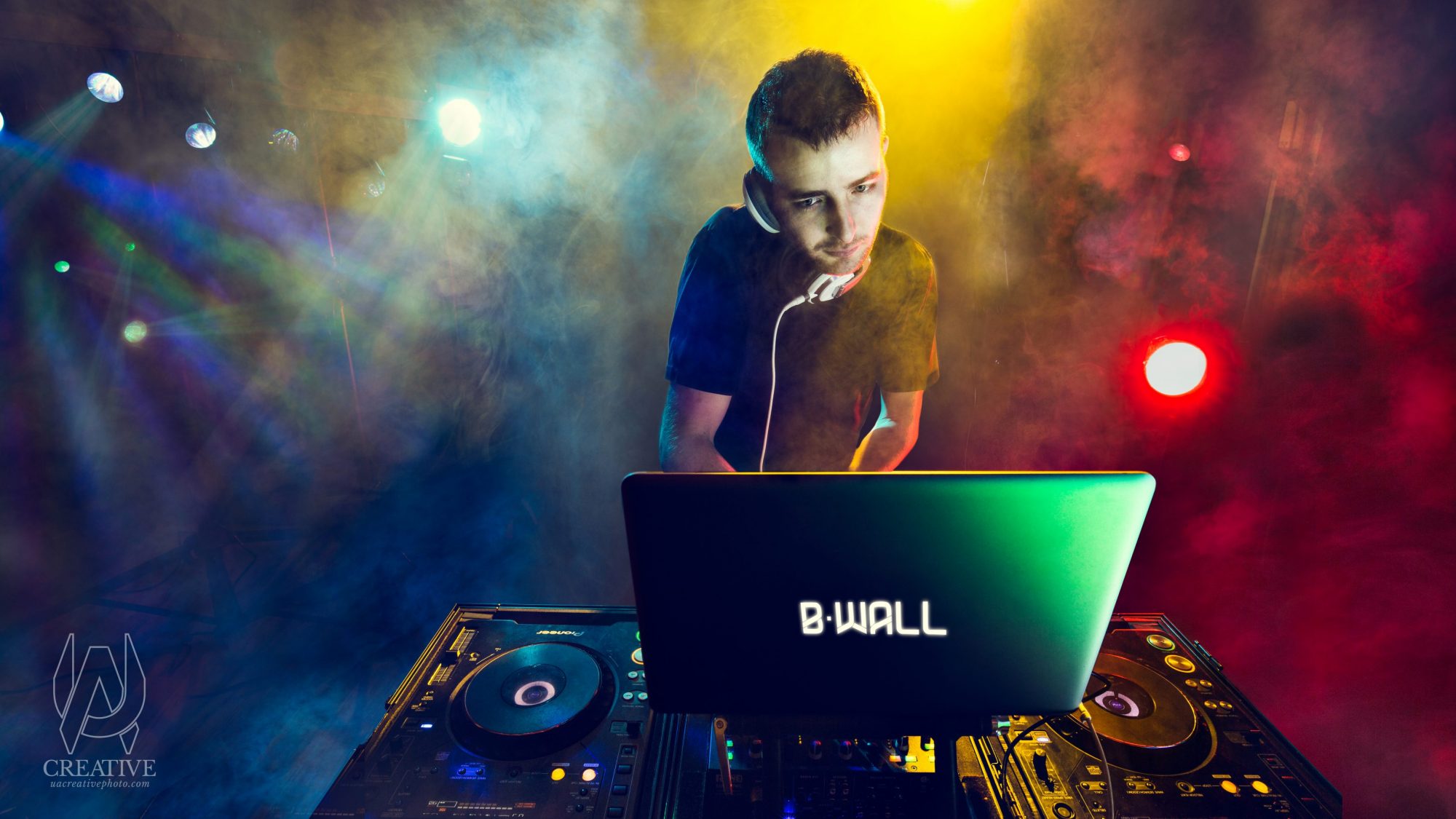 The second setup was geared more towards the wedding crowd. A little less glowsticks/rave, a little more Macarena. Just kidding, he won't play that at your wedding, because like I said before, he's a good DJ. We had DJ BWall outfit himself in wedding attire and chose a softer lighting look. We draped hundreds of lights behind him to find the soft glow of warm, low wedding lighting. We captured this image as if it's still cocktail hour and the crazy hasn't been released onto the dance floor (clearly an after cocktail activity).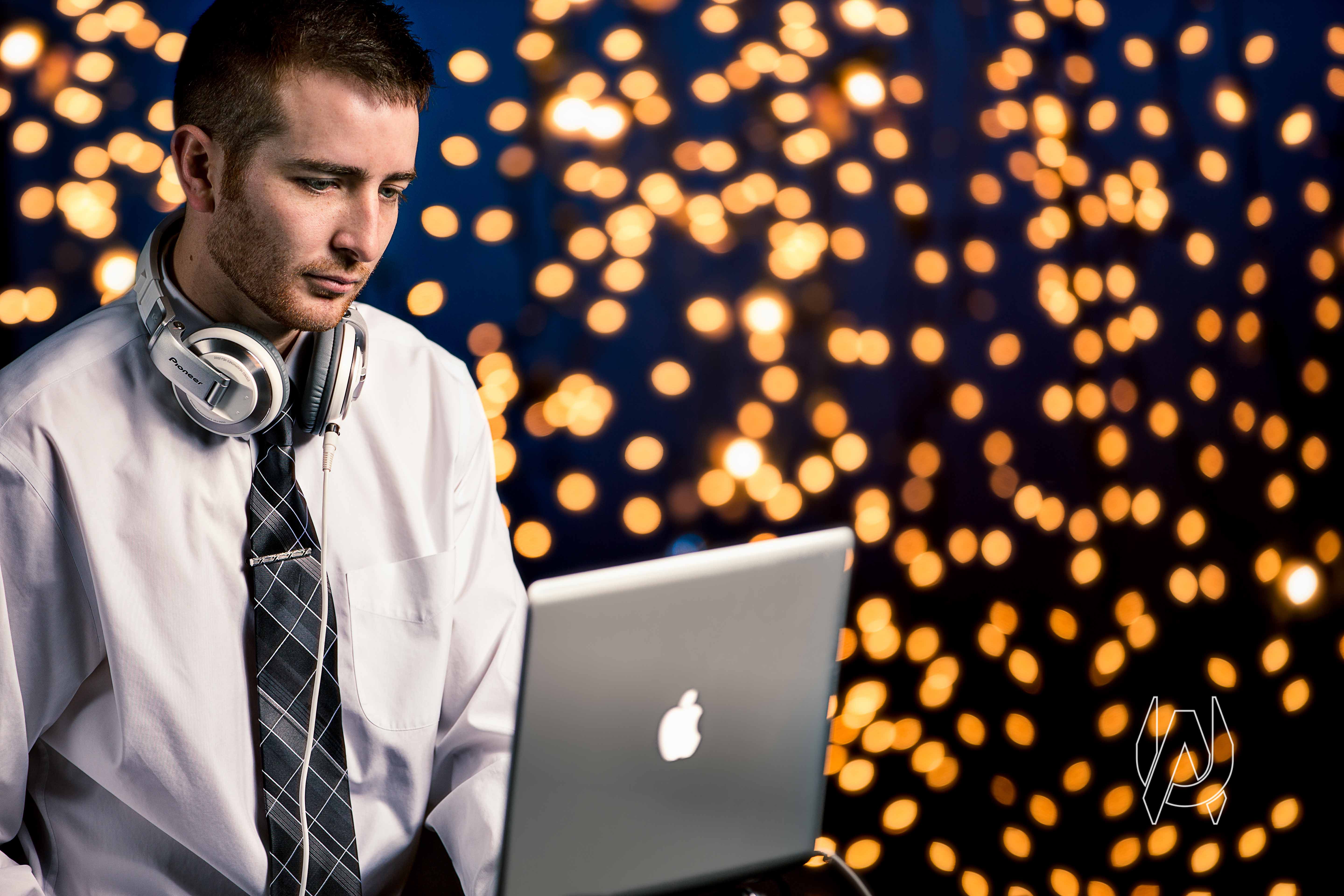 Both looks show a different side of a DJ, a chameleon in their own right whose success depends on their ability to read and cater to a crowd. DJ BWall is truly a master of his craft, and once he warmed up and got used to a camera in his face, brought the house err…studio down.
You can find some of his mixes on SoundCloud here and follow him on instagram at @djbwall.