Photo by UA Creative Studios Creative Assistant – Joshua Stevenson
It's funny how ideas and events are born and can become something bigger than you originally imagined. We had an idea to offer camera recycling. People typically have old cameras, they thought. Also, people typically don't know what to do with old cameras when they're not using them anymore. Much like old flip phones, VHS tapes, and cassette tapes, old cameras usually end up on a shelf or in a box collecting dust.
So, the team thought, what if we offered a way for people to dispose of their old and broken camera gear in a no-hassle way? And taking it a step further. How can we incentivize people to come into the studio to recycle their old equipment? Food? Swag? Thus, Donuts and Donations Camera Recycling event was born! The idea was simple, bring in your old and broken camera gear, donate it to UA Creative Studios, and you'd receive a donut and a tee-shirt.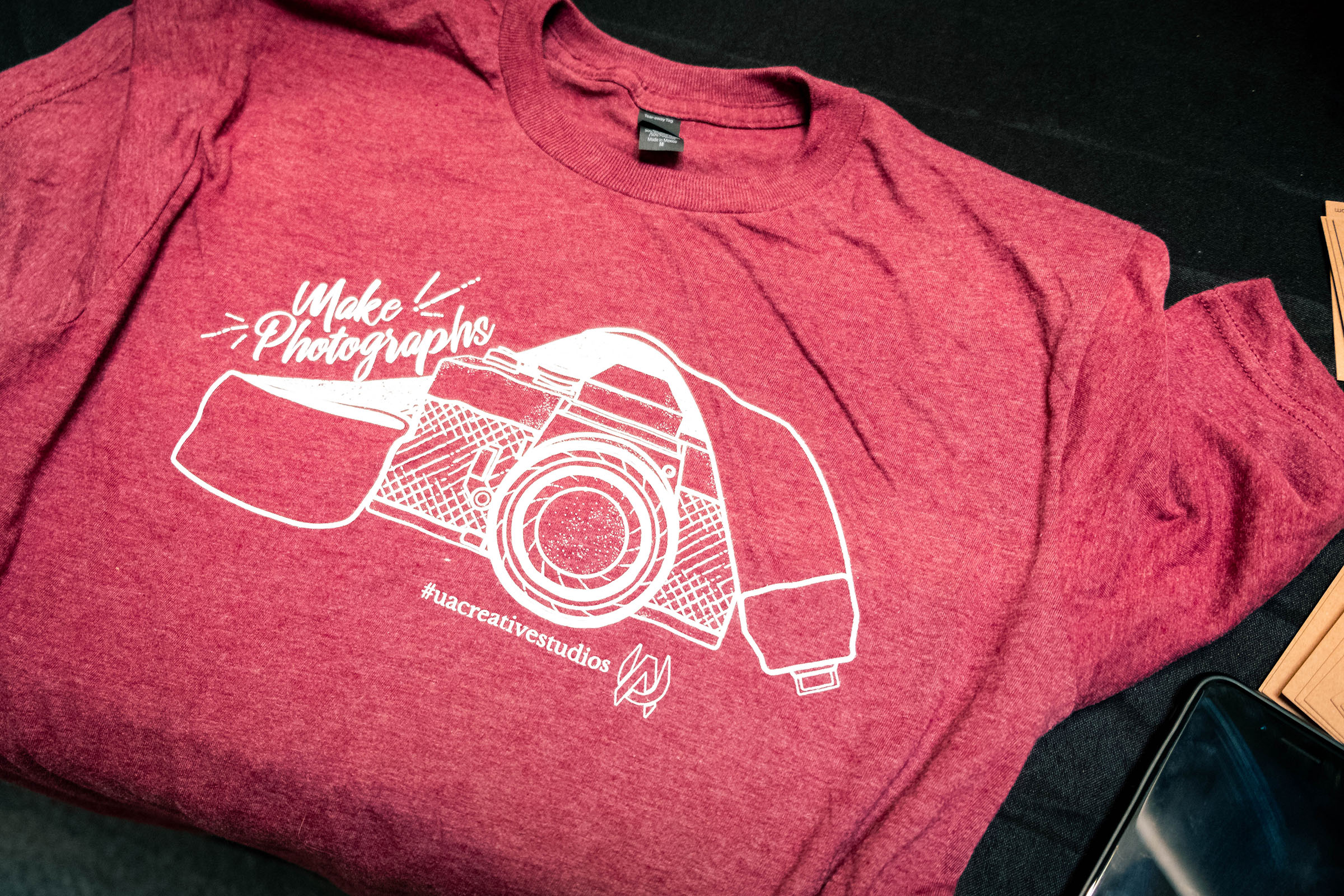 Photos by UA Creative Studios Creative Assistant – Joshua Stevenson
On the morning of Saturday, November 10th, Inked & Screened brought a mobile press, we set up a donut wall and we kicked off our first community camera recycling event!
And what a success it was! We received loads of old cameras and camera gear, and in turn, handed out loads of donuts and tee-shirts! The broken gear was recycled at the Ohio Dropoff Recycling Center, and the useable gear is to be used in our Youth Education Program! To learn more about our many education programs and classes, check out our website!
And a special thank you to all that donated, you help keep our education program going!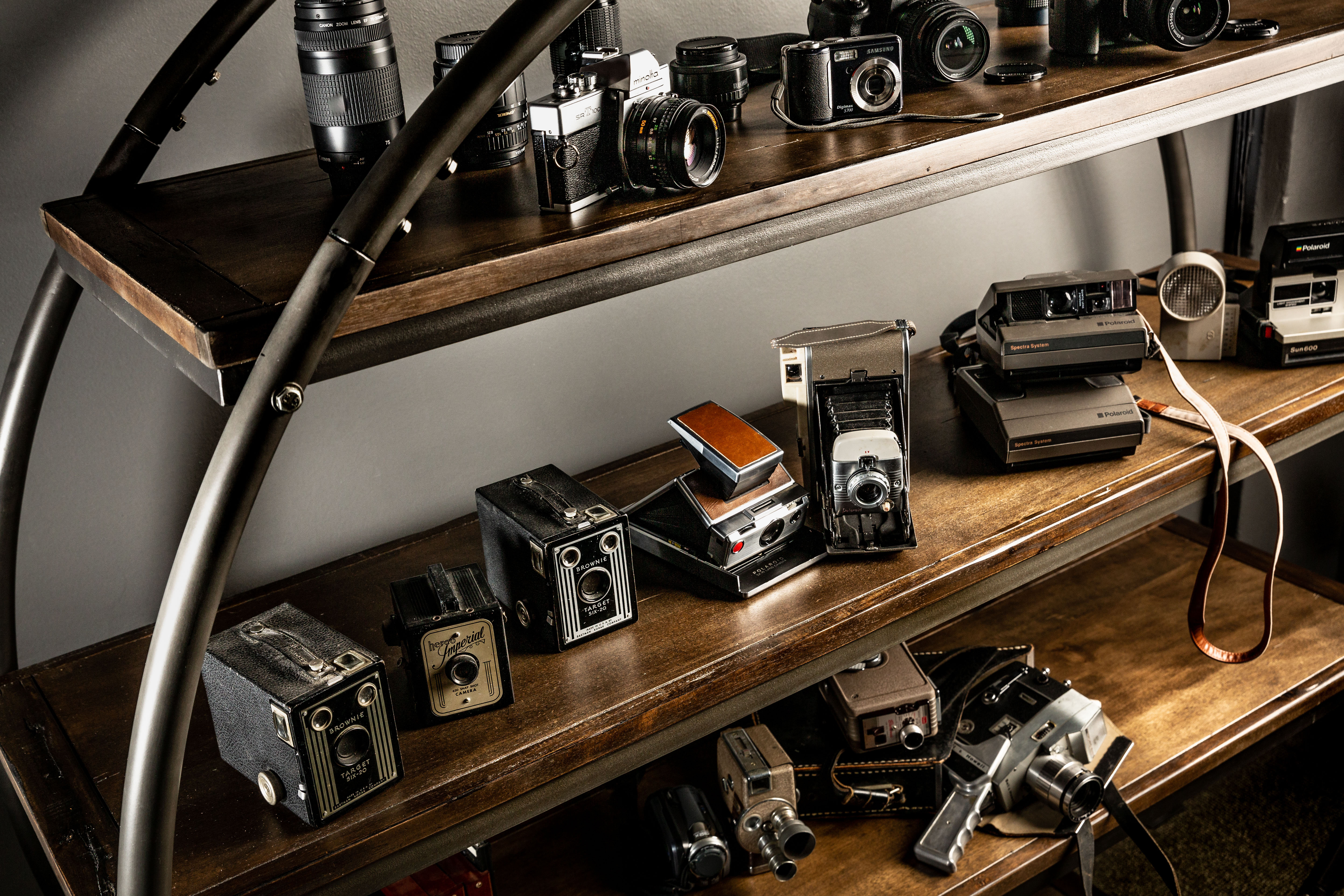 Photo by UA Creative Studios Commerical Photographer – Katie Hurier 
Like the photos and video you saw in this blog post? UA Creative Studios offers event photography and videography packages that will make sure that your next event is captured the way you want it. Visit our website to learn more about our events coverage services! Make sure to like us on Facebook and follow us on Instagram to keep up with all of our upcoming events.
Video by UA Creative Studios Videographer – Andrew Savage 
This blog post was written by the UA Creative Studios Marketing Department – Jackie Murphy and Joshua Stevenson. The UA Creative Studios Marketing Team is always willing to talk marketing, social media, and of course, photography. You can reach Jackie at jackie@uacreativestudios.com and Joshua at joshua@uacreativestudios.com with any questions or coffee meeting requests.