If you watch HGTV more than half the shows are renovating shows: Rehab Addict, Fixer Upper (aka Chip and Joanna), Flip or Flop, Property Brothers, etc. The list can go on and on. So it comes as no surprise that there are plenty of other people out there doing the same stuff, but without a camera there to document every turn. Beginning in the Middle's husband and wife team are those people. Catherine and Bryan Williamson bought their first home in the fall of 2012 and immediately dove into remodeling. Collaborating on both the design and renovations, they realized their true passion for the work (or in reality, the transformation). That first home in the Short North section of Columbus turned out beautifully and the power couple decided to list it on airbnb.com instead of selling.
The seed had been planted and they've since brought their design and style to four more homes in various parts of Columbus, as well as doing outside client projects. These two must never sleep. Seriously.
Of course there are some parts of the reno that they hire out, but most of the work is all theirs. So instead, of yammering on about how awesome they are, we'll show you. We had the opportunity to shoot their Pearl Street Project last week. This lovely 1900 duplex is the love child of the Brewery District and German Village, nestled in right off of High Street.
This lovely reading nook at the bottom of the stairs is just as cozy as it looks.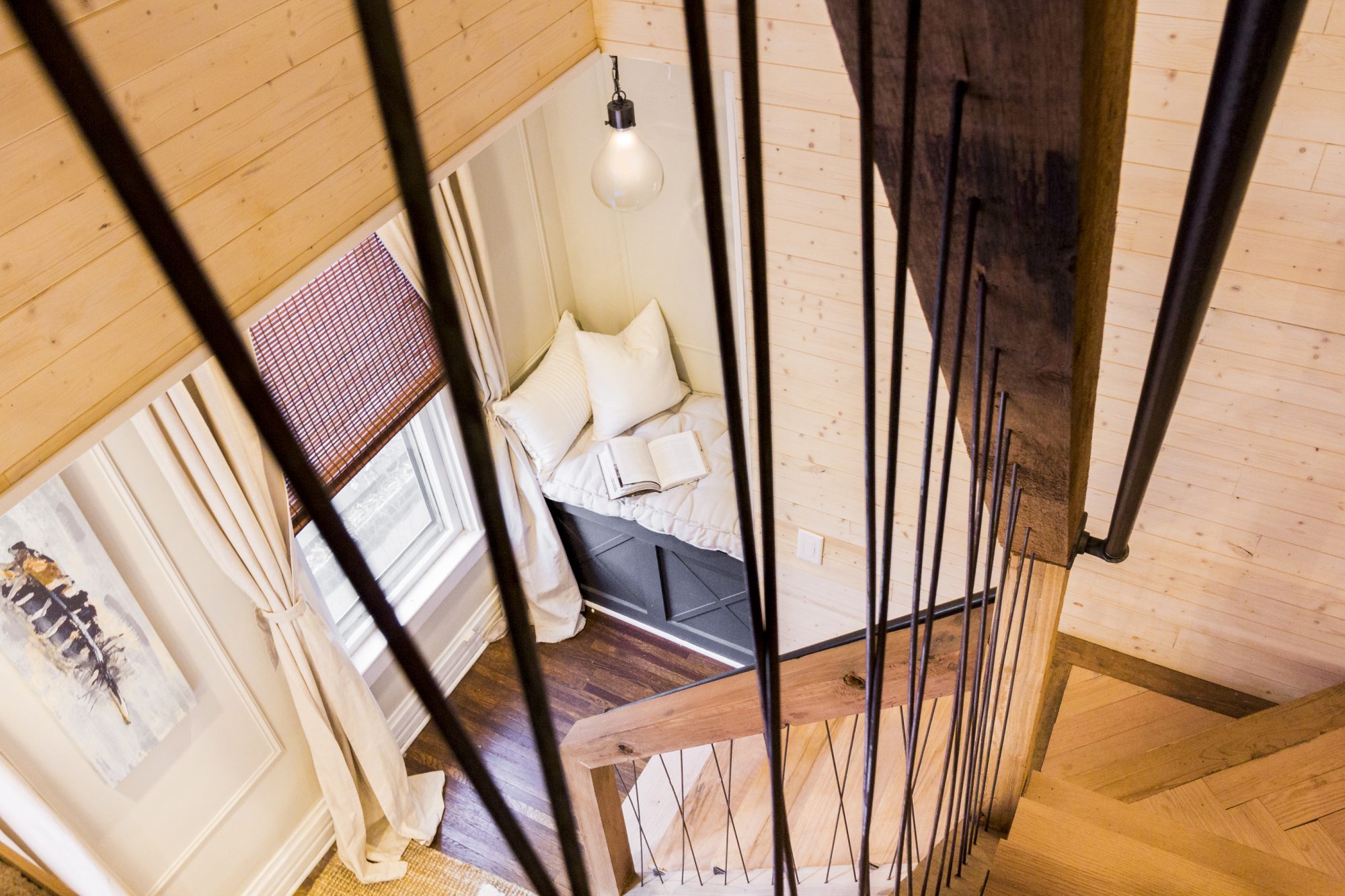 Blink before this shot trips you out. It is all one shot, just the very clever composition by photographer Katie Hurier.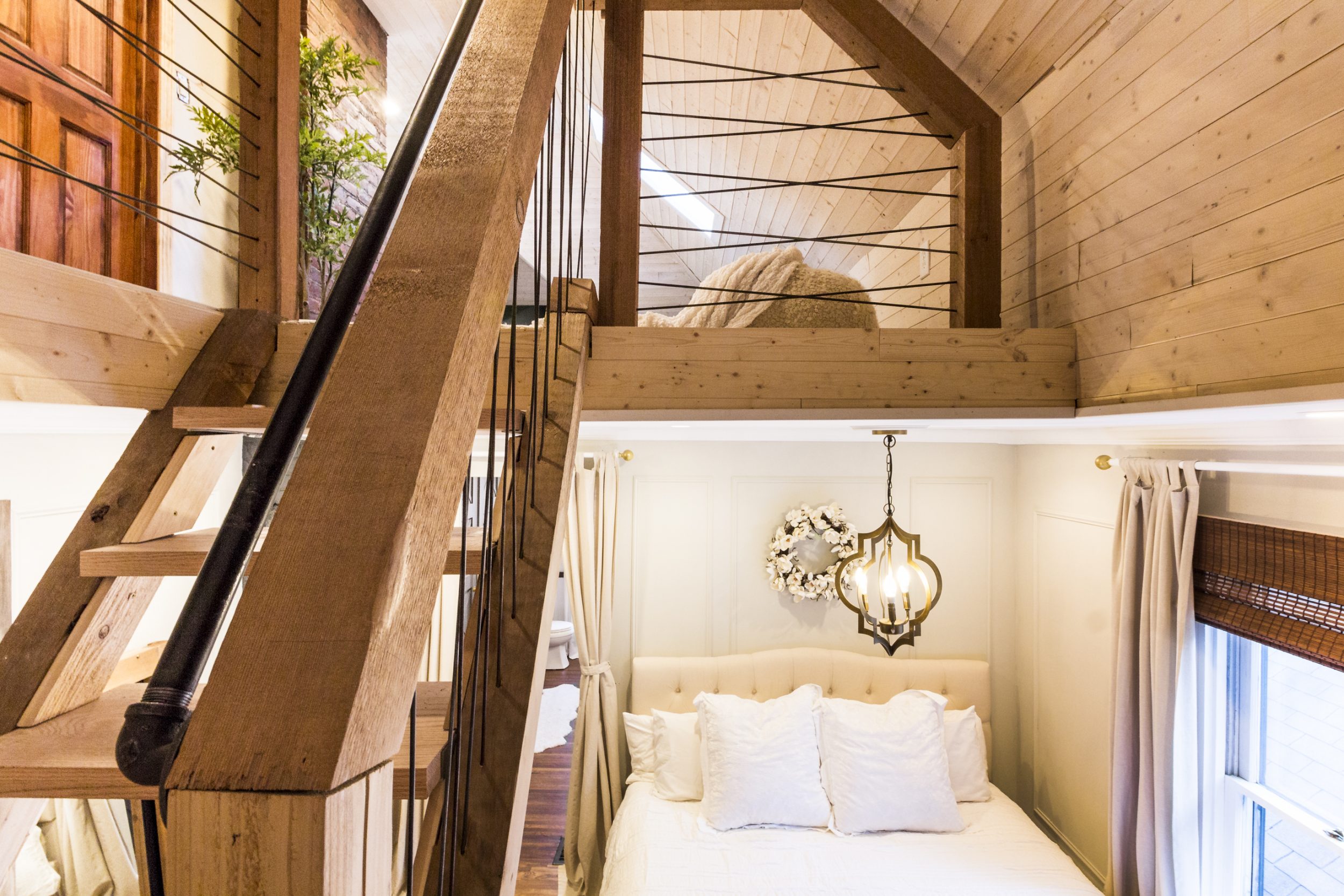 There are no words for this bathroom transformation. There is even a speaker/light in the walk-in shower so you can rock out while you scrub clean. Or maybe you need it for the mood music while you soak in the tub. Keep your options open.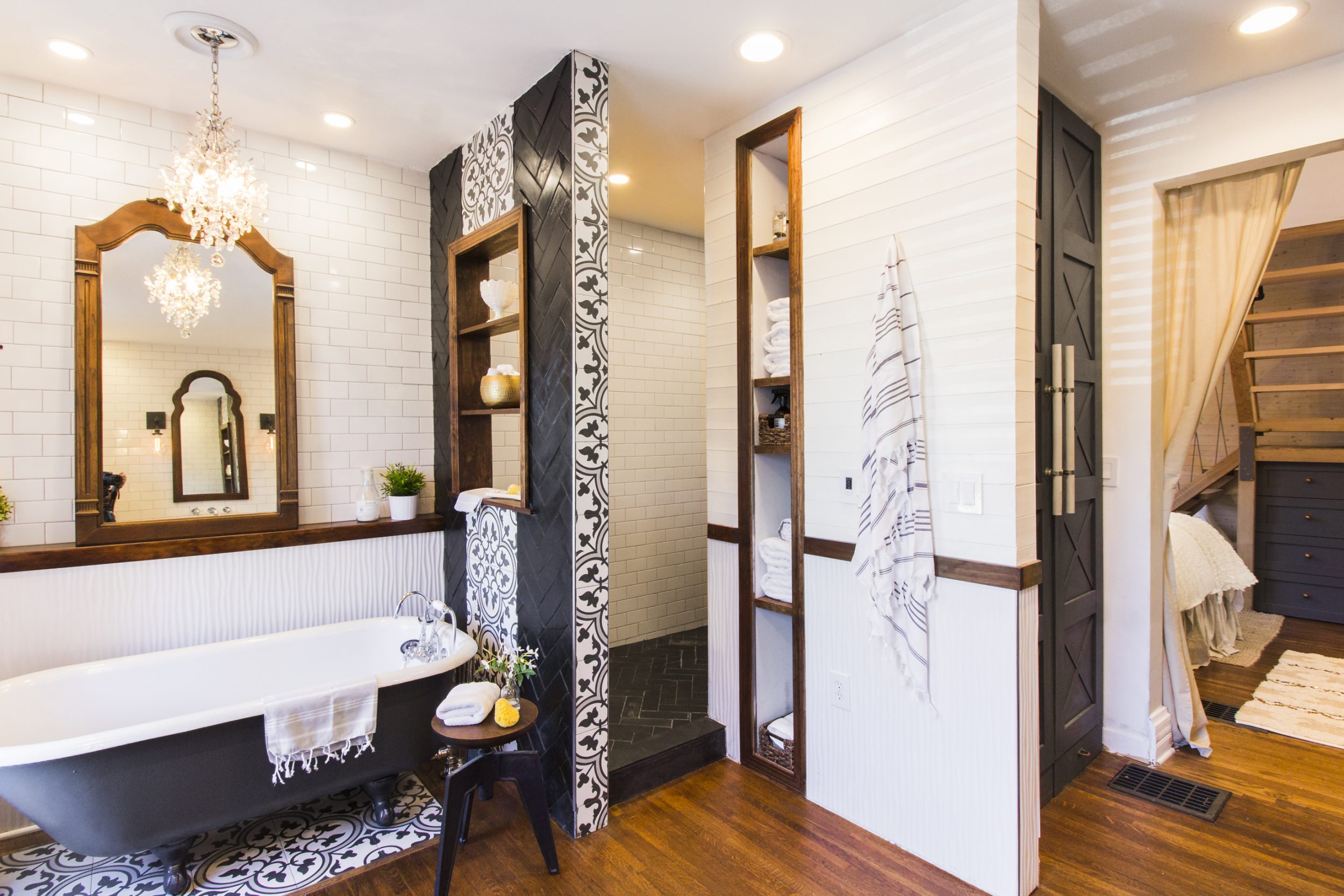 These are the stairs that Bryan built. They are as beautiful as they look. Never thought to refer to stairs as beautiful before, but we're standing by it. The stairs lead straight up to the loft space.
The loft space is so unbelievably cozy you'll never want to leave. There are also large, grown people bean bag chairs in the space so depending on your core strength, you may not be able to leave anyway. You're welcome.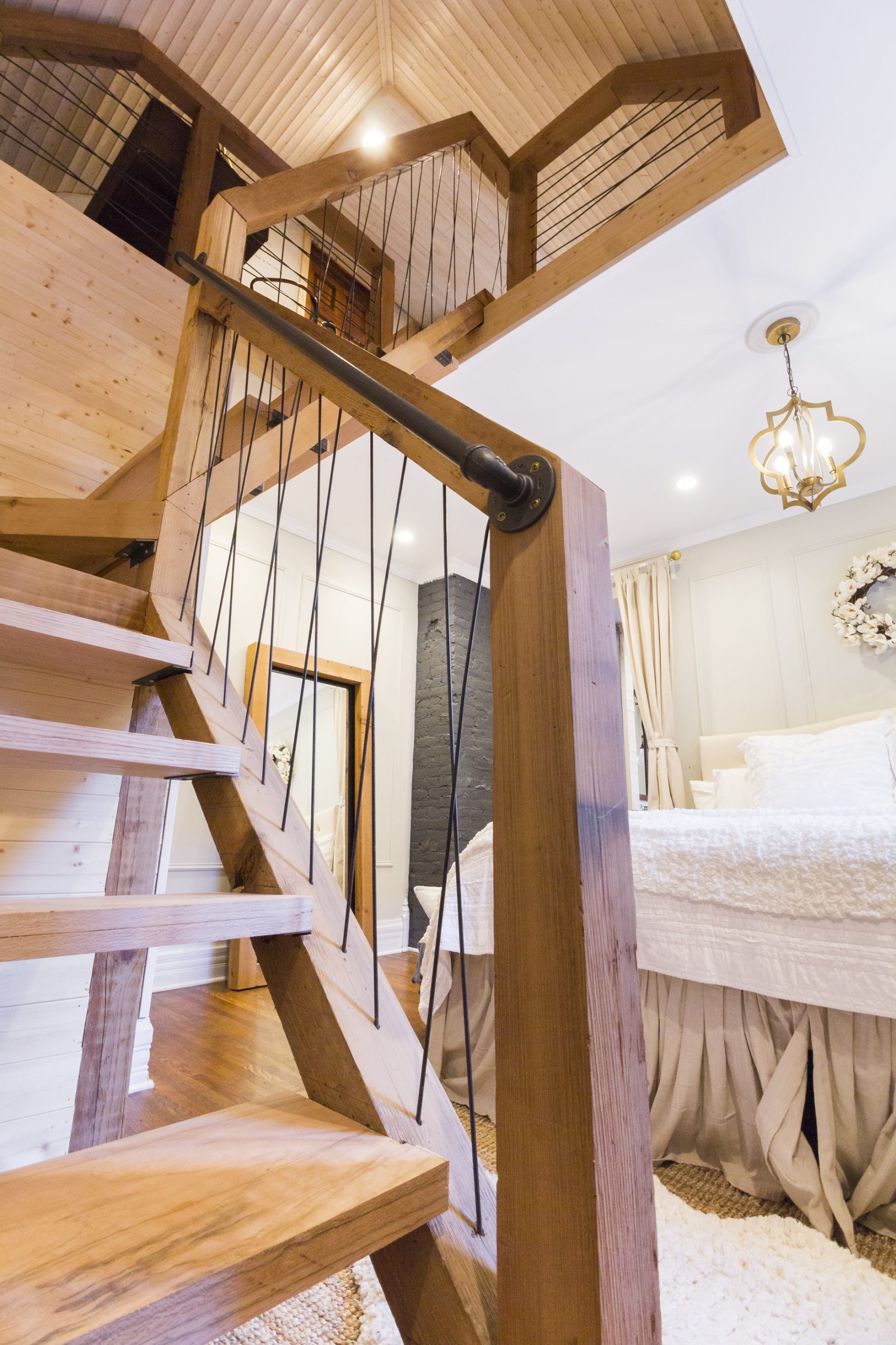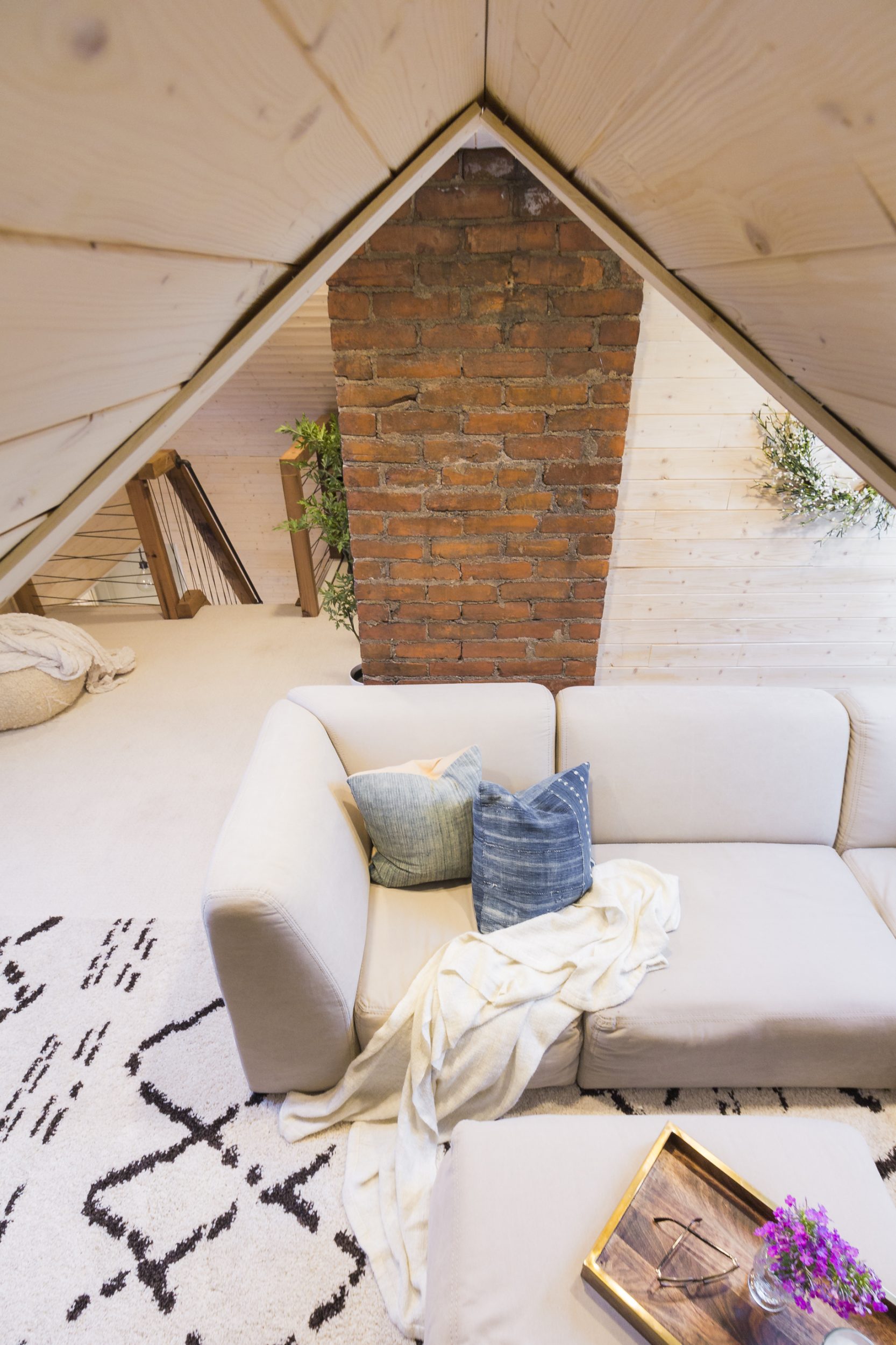 As you can see, they have style, they have taste. You can keep up with this ambitious pair by following their instagram for regular updates. Also, be sure to check out their blog.
Need your own space photographed to show off it's best side? Contact us and check out more of our work here! All photos featured by Katie Hurier.